THOUGHTFULLY-CURATED BY PROFESSIONAL CHEFS | ARTISAN GOODS AND GIFTS
Regular price
Sale price
$79.99
Unit price
per
Sale
Sold out
Made for the iced coffee and tea drink fans - this one's for (us). Make iced Americanos, lattes, and tea with our delicious cold brew concentrate by Crabby Coffee, (2) bags of smooth and creamy house blend black tea from Plum Deluxe, and our favorite gravity tea diffuser that steeps tea straight into your cup.
Cold brew concentrate bottle makes 4 iced coffee drinks, and each tea bag contains 1 ounce of leaves by weight. The brown sugar simple syrup is the perfect sweetener for both!  This box is perfect for the cafe lover who wants to make their own tasty drinks at home. Comes with a hand carved wood 1 ounce scoop for portioning tea, espresso coated almonds from Nat's Nuts, plus two chewy chocolate caramels from Hammond's Candies.
Nicely packaged in a reusable wooden box. To send as a gift with a note, please complete this option at checkout.
Need something else? Check out our other Gift Boxes and Sets.
We take pride in building the best boxes FULL of our favorite snacks and high-quality gifts. 
---
Our Favorites in this box are:
Venetian Coffee Roasters Crabby Coffee Cold Brew Concentrate - Cold Brew Coffee concentrate. Brewed specialty beans from Papua NG, Brazil and Colombia in freezing cold iced water over a 24 hour period. This process allows the extraction of deep and smooth flavors. Perfect for any occasion, you just need to add water, milk or anything you enjoy. Usually, the mix should be 50% concentrate - 50% mixer.
Plum Deluxe Creamy House Blend Black Tea - This a classic vanilla black tea is the most comforting tea blend, which is why we call it our "house blend" – inspired by a typical British "builder's tea," it is strong yet restorative. The black vanilla tea base is a balanced mix of bold, malty Assam and citrusy sweet Ceylon black teas (in traditional English Breakfast or Irish Breakfast style), with a sprinkle of creamy vanilla as well as malva flowers and safflowers to add a pop of Plum Deluxe signature color that reflects the thoughtful attention that goes into every cup.
Sips By Gravity Tea Maker - Sips by's Loose Leaf Tea Maker helps you brew the perfect cup of tea each time. Its gravity-powered design and stainless steel filter ensure no leaves make their way into your cup and allow for easy cleanup, no tea bag necessary.
Portland Syrups Brown Sugar Simple Syrup - A delicious, rich simple syrup made of molasses-rich, toasty brown sugar and farm direct natural cane sugar. Perfect for coffee, tea, cocktails, mocktails, and pastries.
Hand Carved Olive Wood Coffee and Tea Scoop
Nat's Nut's Espresso Roasted Almonds - Espresso Roasted Almonds pack a punch of flavor. Each bag has as much caffeine as two cups of coffee. These nuts are deliciously crunchy and are the perfect snack for any coffee lover.
(2) Hammond's Candies Chocolate Caramels
 ----
View full details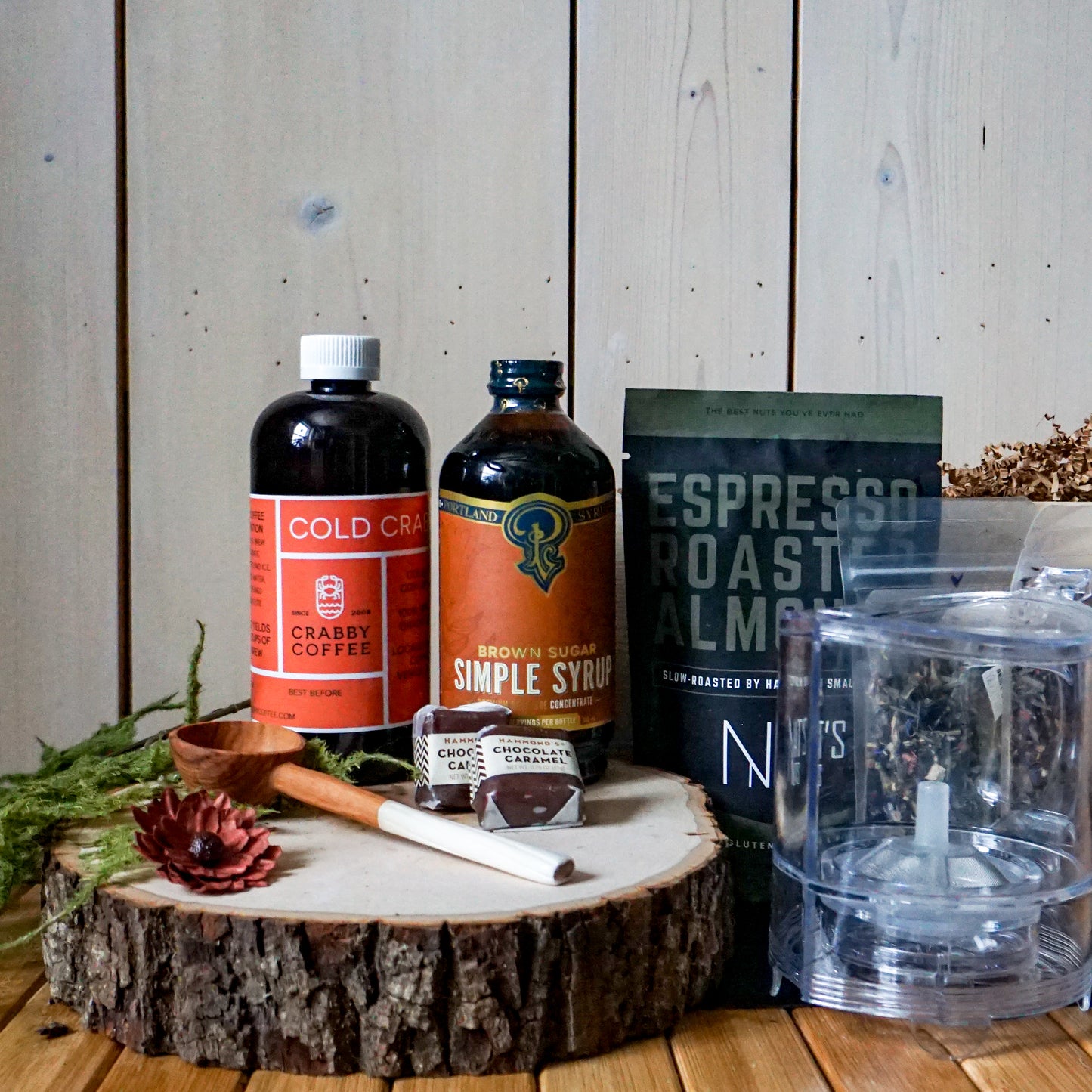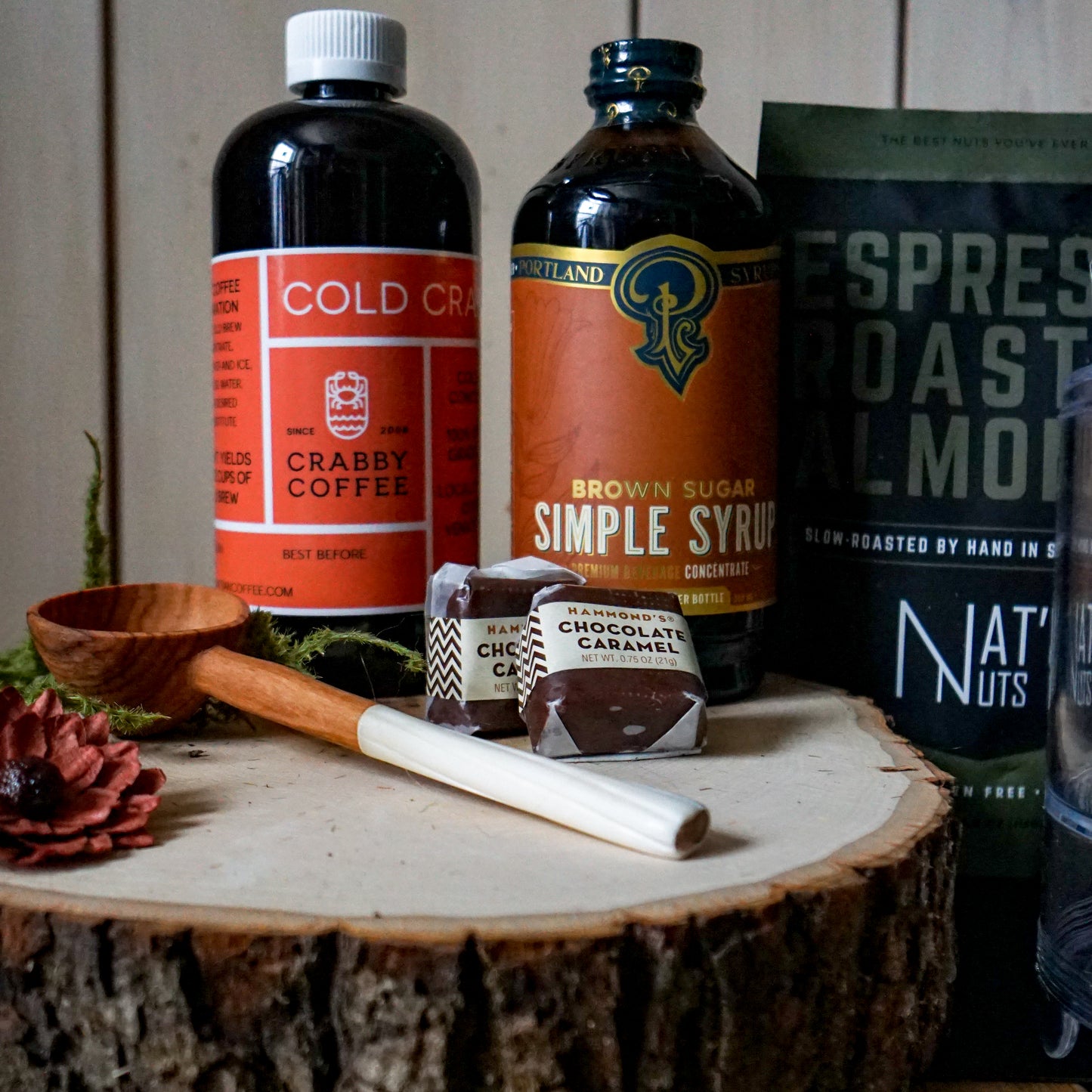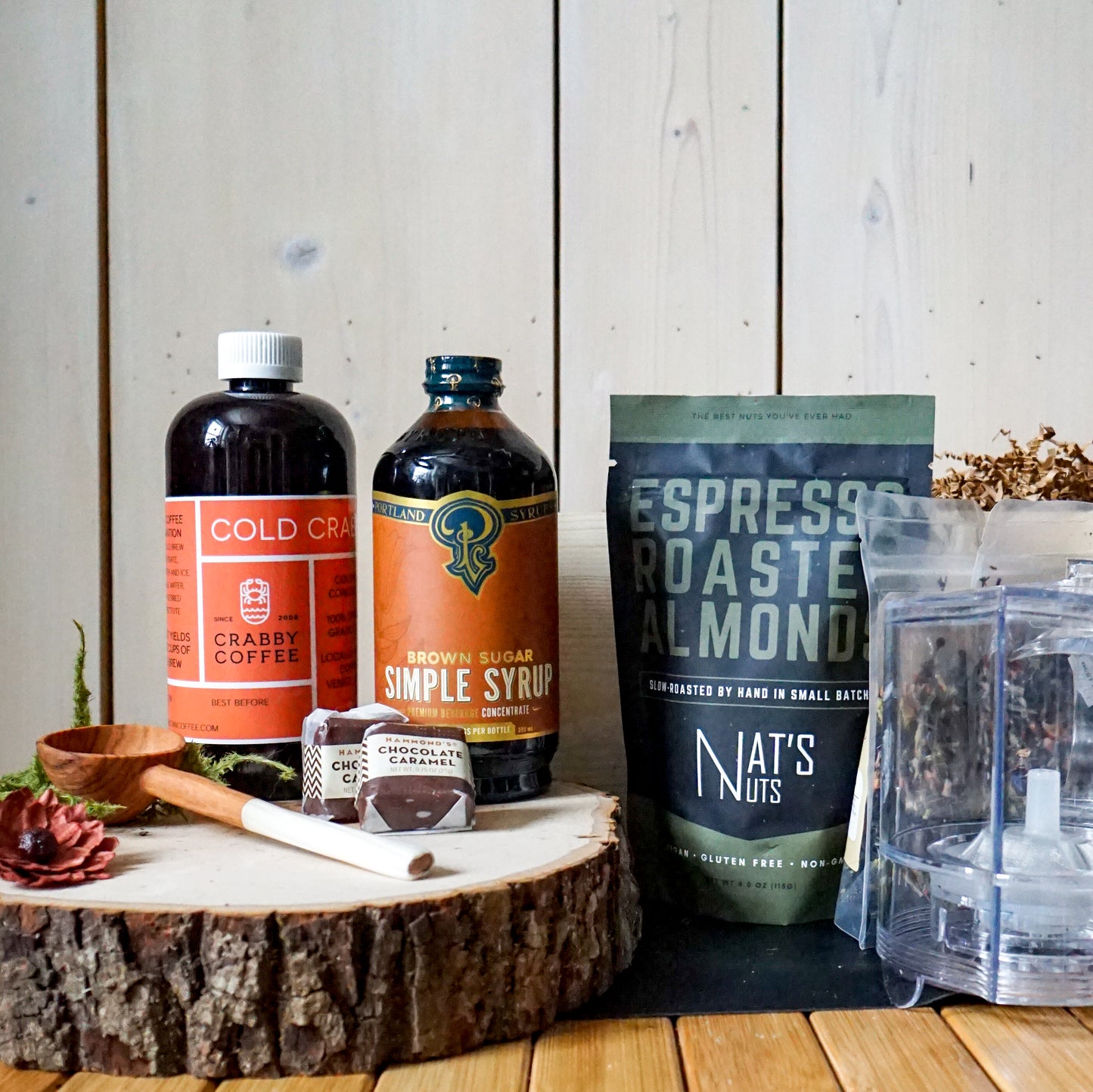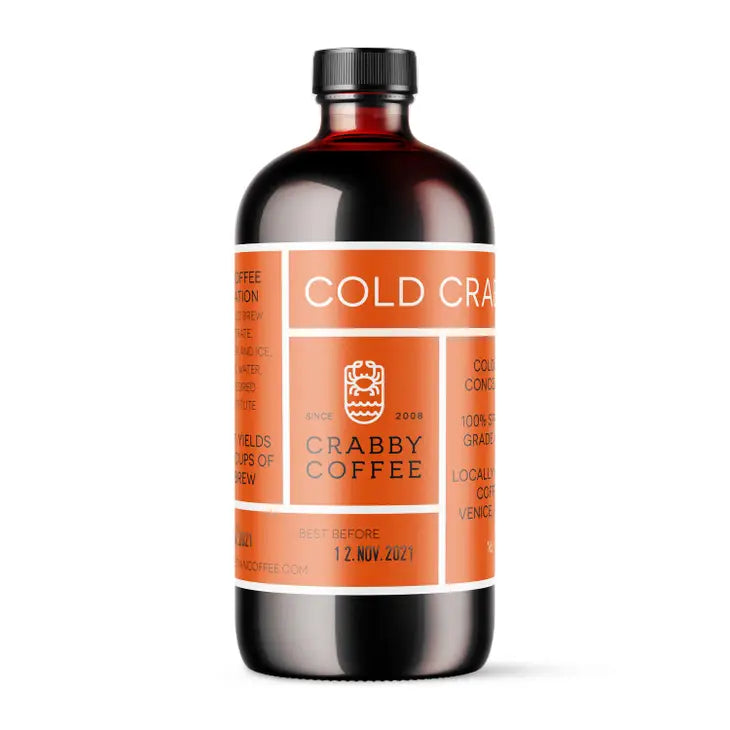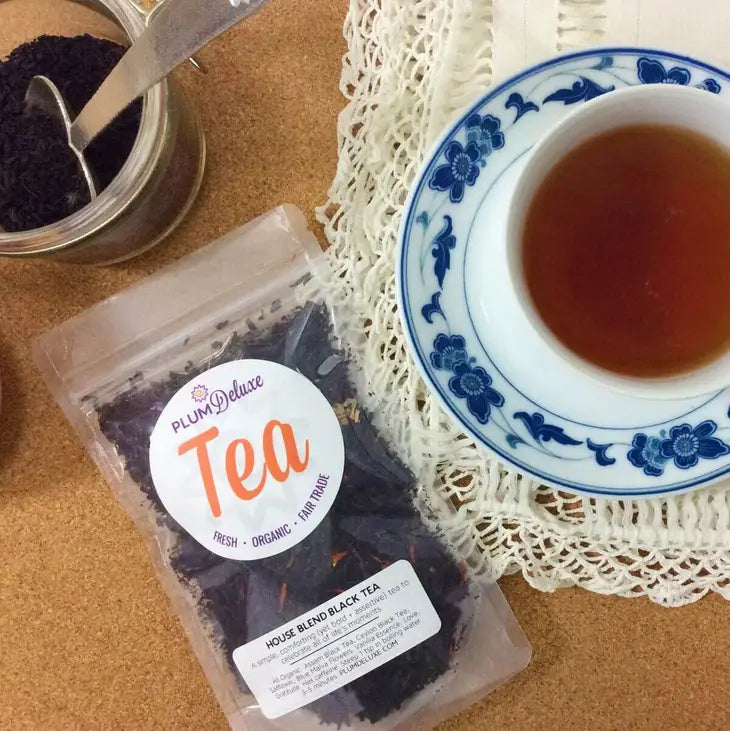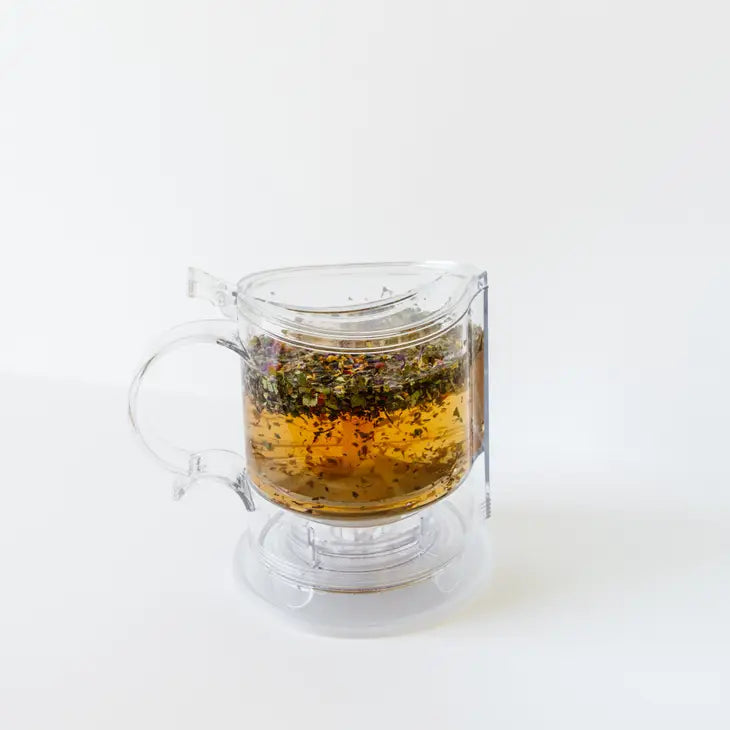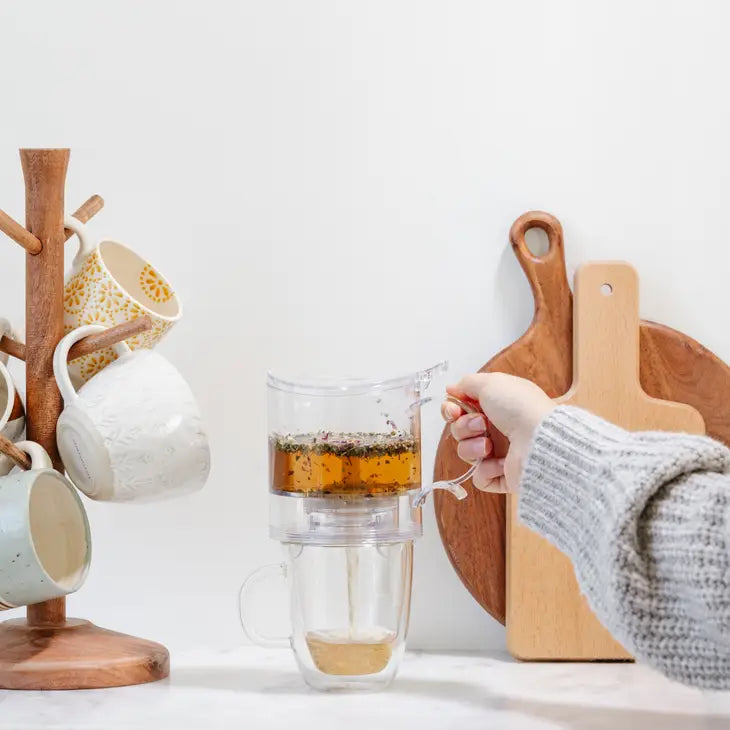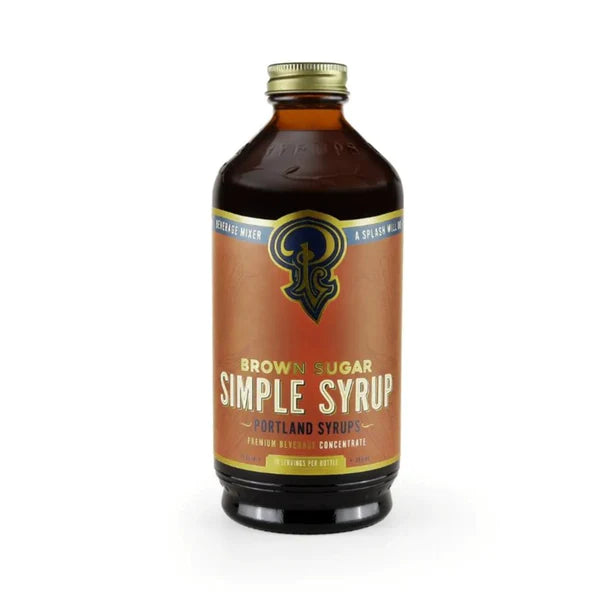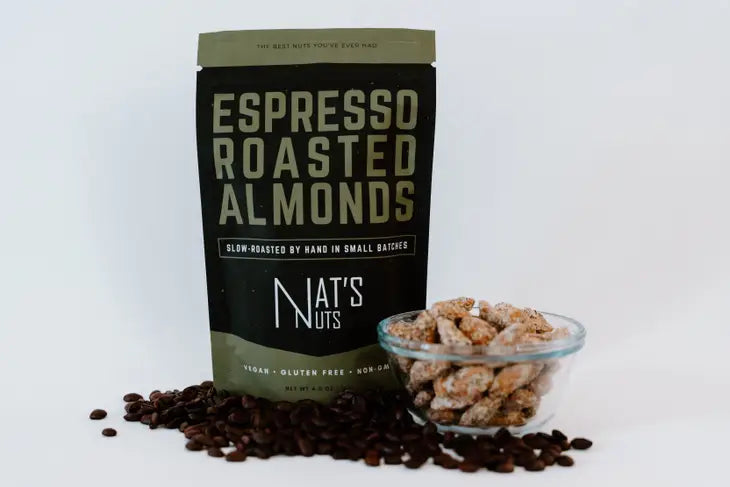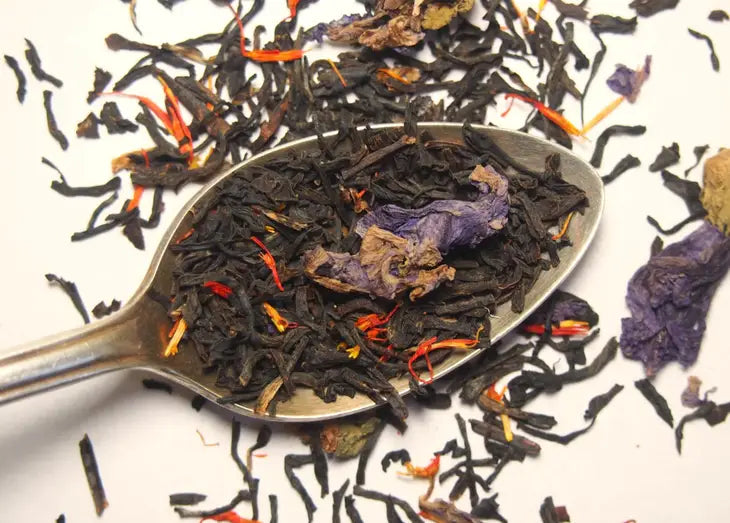 FREE SHIPPING FOR ORDERS OVER $35.00. NO ADDED TAX.

MOST ORDERS SHIP WITHIN

3 BUSINESS DAYS

$5.00 REGULAR RATE

$15.00 PRIORITY SHIPPING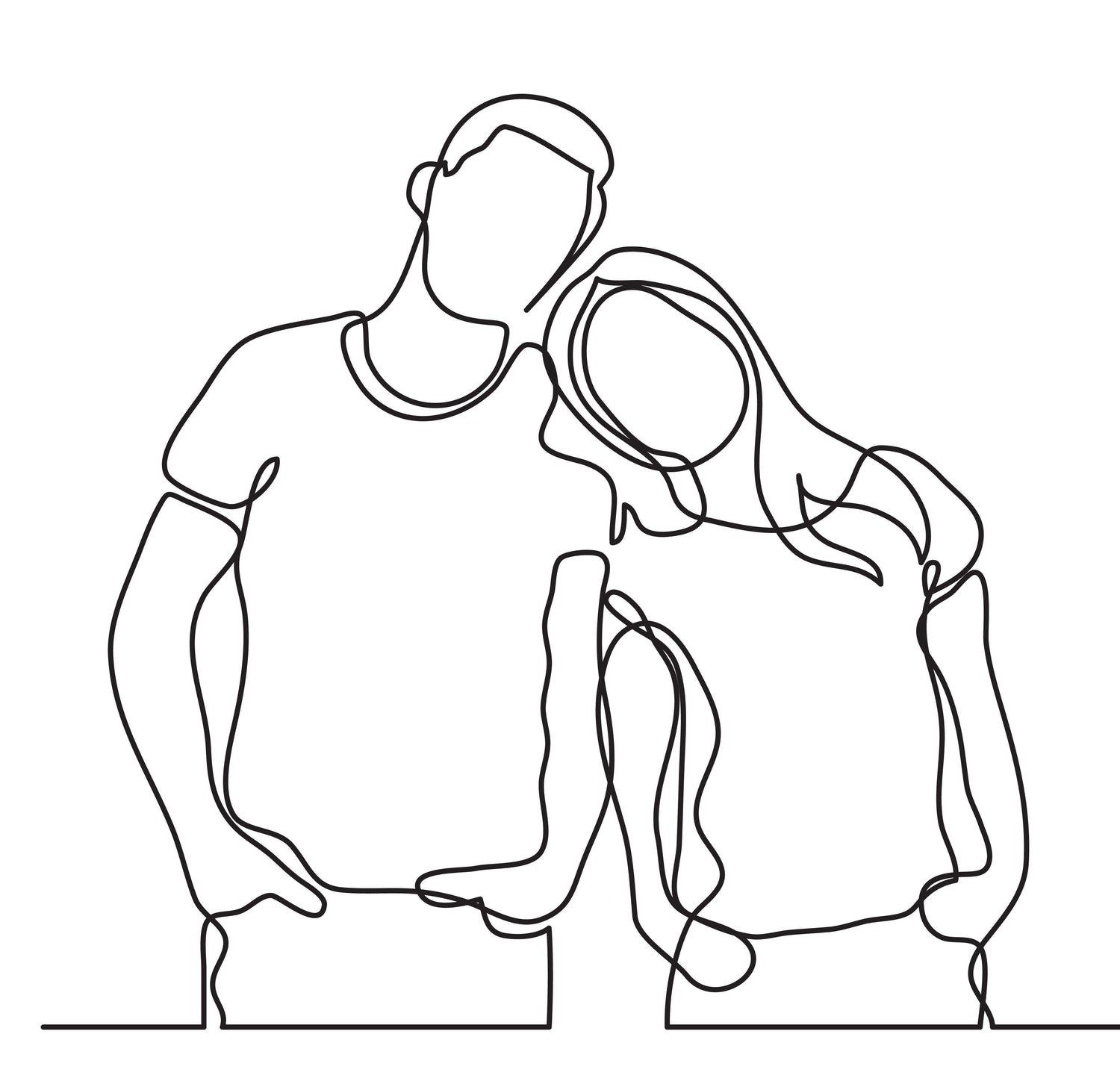 OUR FAVORITES is a boutique market stocked only with our favorite independent food brands, unique kitchen goods, Artisan pantry staples, and our own exclusive cooking and baking kits - perfect for people who like to cook and eat.
We're two professional chefs that met over a decade ago while working in a Napa Valley restaurant, and yes that sounds like a movie plot but it's true, and now we're married. With over 25 years of cooking and hospitality experience between us, we've seen and tried a lot!
You'll find only Our Favorites in our shop - fun gifts and goods for chefs, bakers, home cooks, and people who love good food. We hope you find some of your Favorites here too.