THOUGHTFULLY-CURATED BY PROFESSIONAL CHEFS | ARTISAN GOODS AND GIFTS
Gold Large Cocktail Set - Shaker, Jigger, Strainer, Spoon, Glasses, Etc.
Gold Large Cocktail Set - Shaker, Jigger, Strainer, Spoon, Glasses, Etc.
Regular price
$199.99
Sale price
$165.99
Unit price
per
Sale
Sold out
The best Full Bar Cocktail Kit cast in Gold for timeless countertop appeal.
We've spent our fair share of time behind the bar, so we've picked out the kinds of tools we actually like to use. Sturdy and well-made with a beautiful gold finish that complements any space. We've created a perfectly-complete gold bar kit with everything you need to make shaken, stirred, or muddled cocktails the right way. This set also includes a professional crystal mixing glass, 2 solid crystal whiskey glasses, a large silicone square ice tray with a handy lid to lock in spills, and a beautiful handmade olive wood cutting board for citrus and garnishes.  Upgrade any home bar with high-quality, professional-grade tools, plated in gold.
Need a smaller set? Try our Basic Cocktail Set.
--
Our Full Cocktail Set contains:
Gold Parisian Cocktail Shaker - There's no reason a barware essential has to look basic too. Shake up your bar collection with a contoured gold version of a classic French-style shaker and let standard shakers take silver. Accommodates 25 Oz Comfortably
Gold Makoto Jigger  - Cast in lustrous gold with a band that separates its one- and two-ounce sections, the interior of each side of our professional Japanese-style double jigger is scored with pinpoint mixology measurements (1.5, 0.75 and 0.5 ounces).
Gold Hawthorne Strainer - An unobtrusive flat handle, broad face and tightly coiled spring define our professional-grade copper Hawthorne strainer, while two symmetrical sets of perforations provide the bonus of making split pours second nature.
Gold Bar Stirring Spoon - Designed for the smoothest swizzling and stirring, this classic teardrop-tipped barspoon twists its way from a concave spoon bowl along a 40 centimeter stem to end in a perfectly rounded head.
Beechwood Muddler - Smoothly contoured, substantial yet lightweight, this hardwood muddler features a unique sanded curve, flat mashing base and knotted strap for grabbing off the bar cart or hanging up within reach.
Professional Crystal Mixing Glass - Designed and sized for expert bartending, the 500 milliliter professional grade mixing glass accommodates one or two drinks and works smoothly in allegiance with our professional bar spoons and strainers.
Set of (2) Crystal Whiskey Glasses - Perfect for an Old Fashioned or neat whisky, the weight and clarity of these double old fasioned glasses will elevate the experience of savoring your favorite aged spirits or any sipping cocktail.
Large Square Ice Tray - Create ice cubes with precision and symmetry in this flexible silicone tray. Upgrade a classic manhattan, an old fashioned, or simply your favorite whiskey on the rocks from basic to exceptional with perfectly oversized cubes. A fitted lid prevents spills and allows easy stacking in the freezer.
Olivewood Cutting Board - A handy little cutting board for small projects. Perfect for slicing citrus, chopping herbs, or serving cheese. 5" x 7"
Gold Citrus Juicer - A citrus juice of stainless construction, dipped in gold for a beautiful finish.
Gray Waffle Weave Bar Towel - 100% cotton, highly absorbent.
----

View full details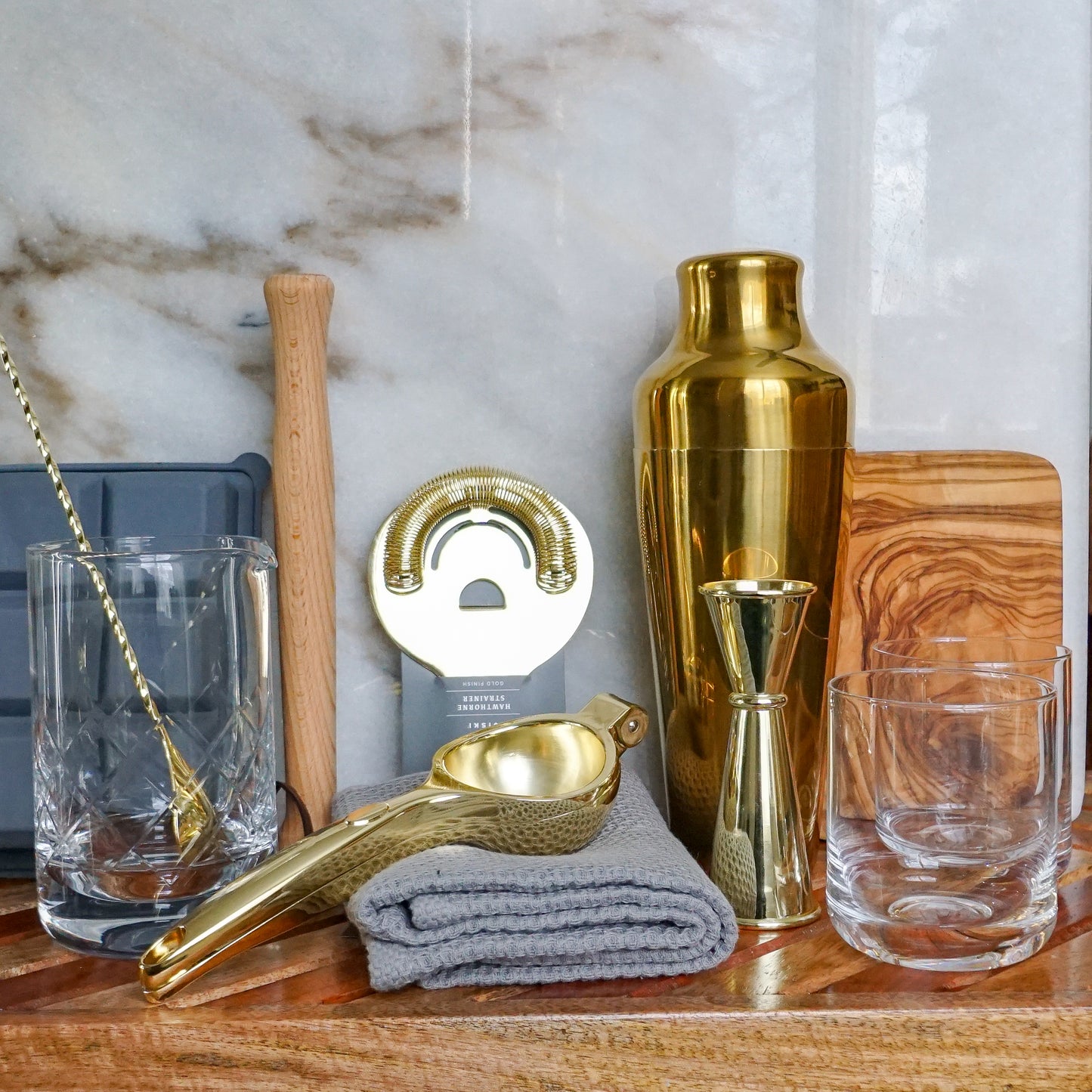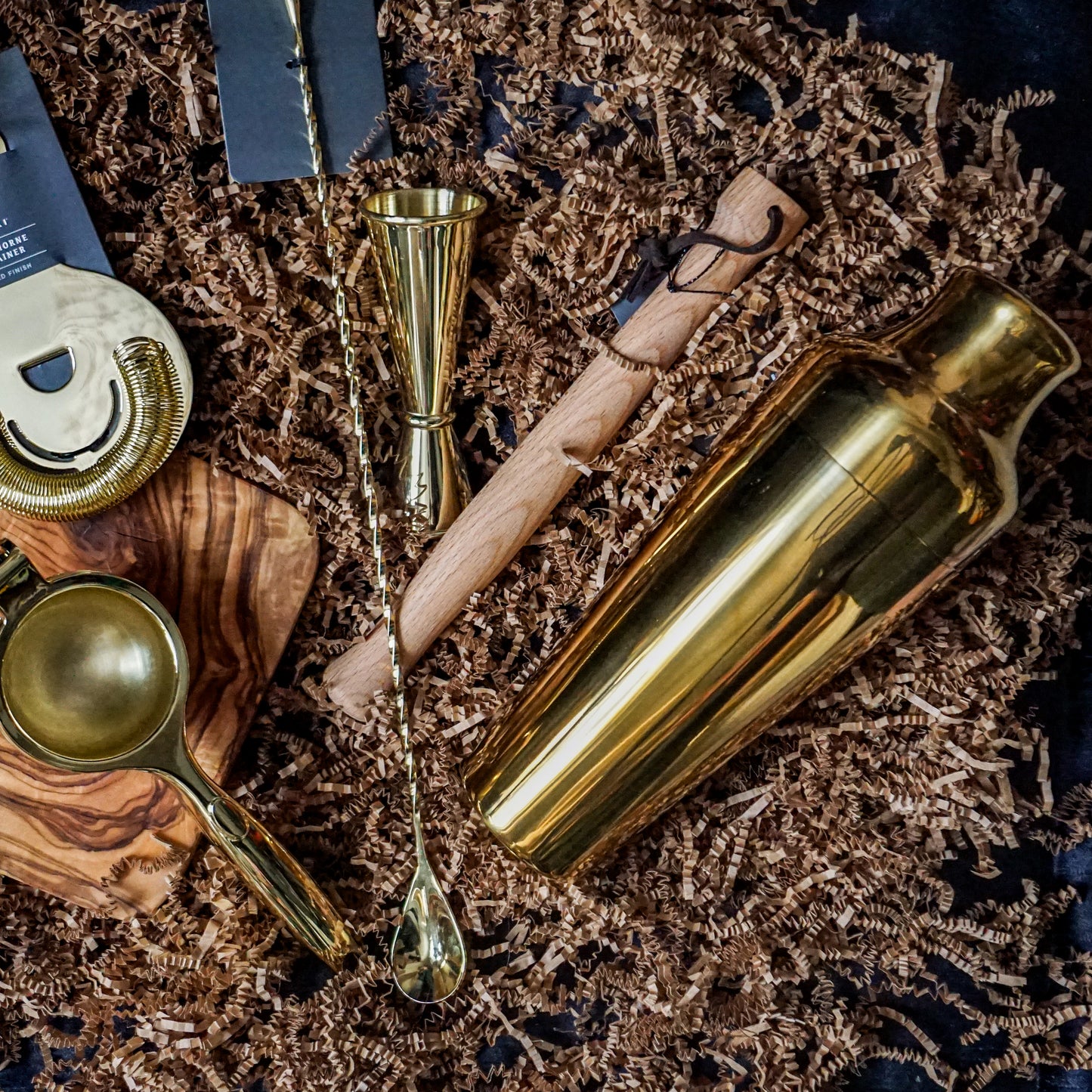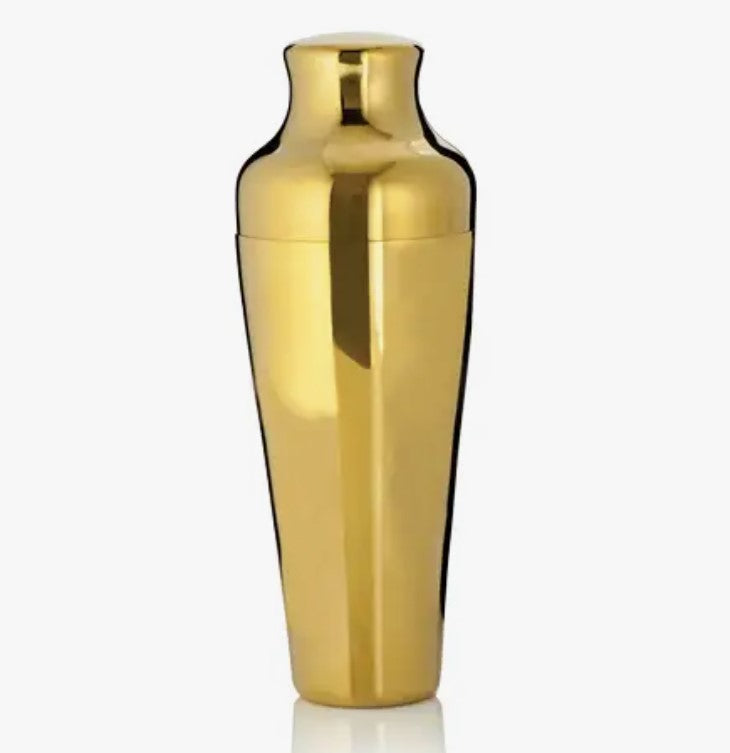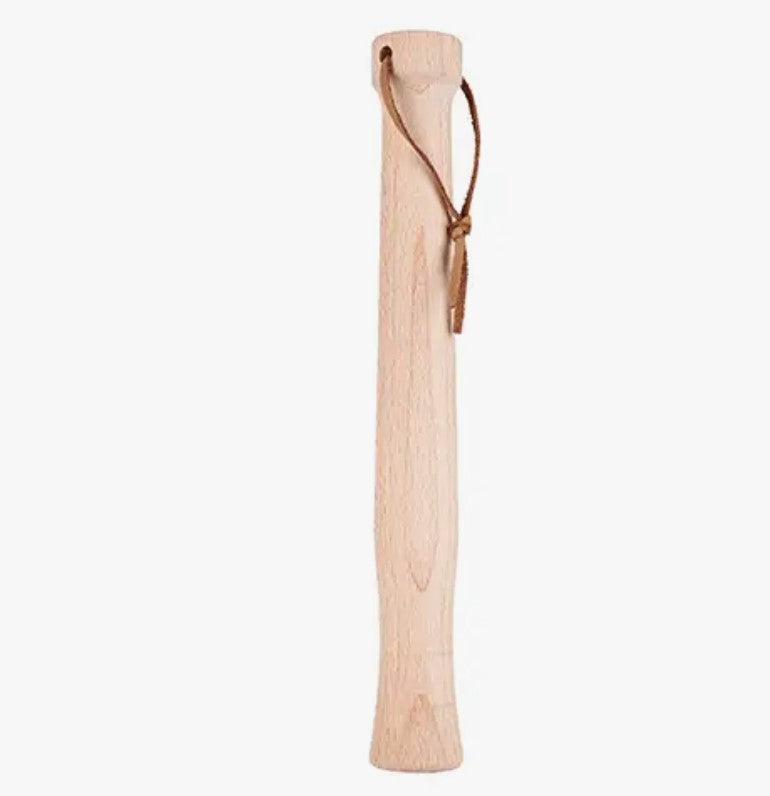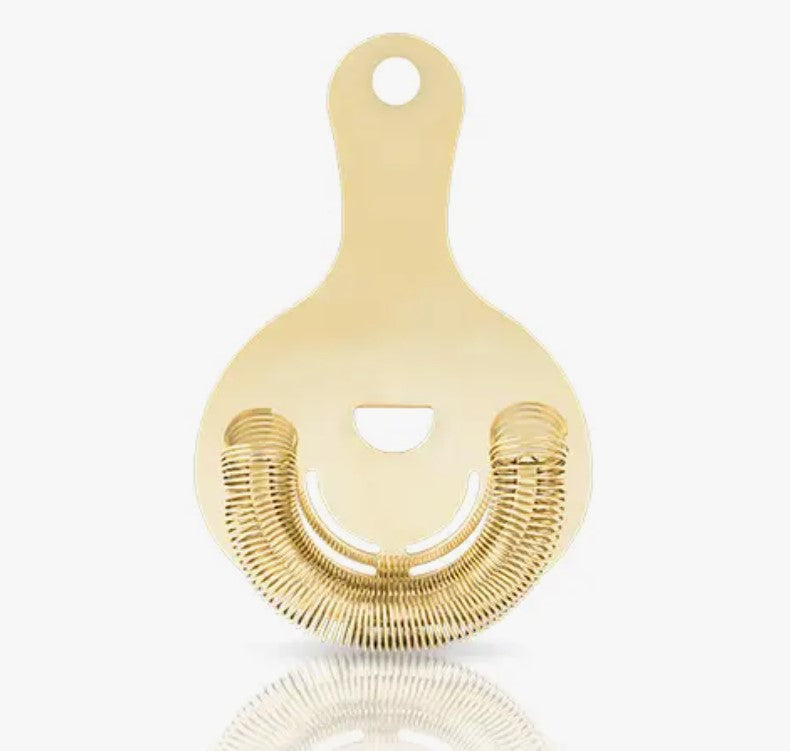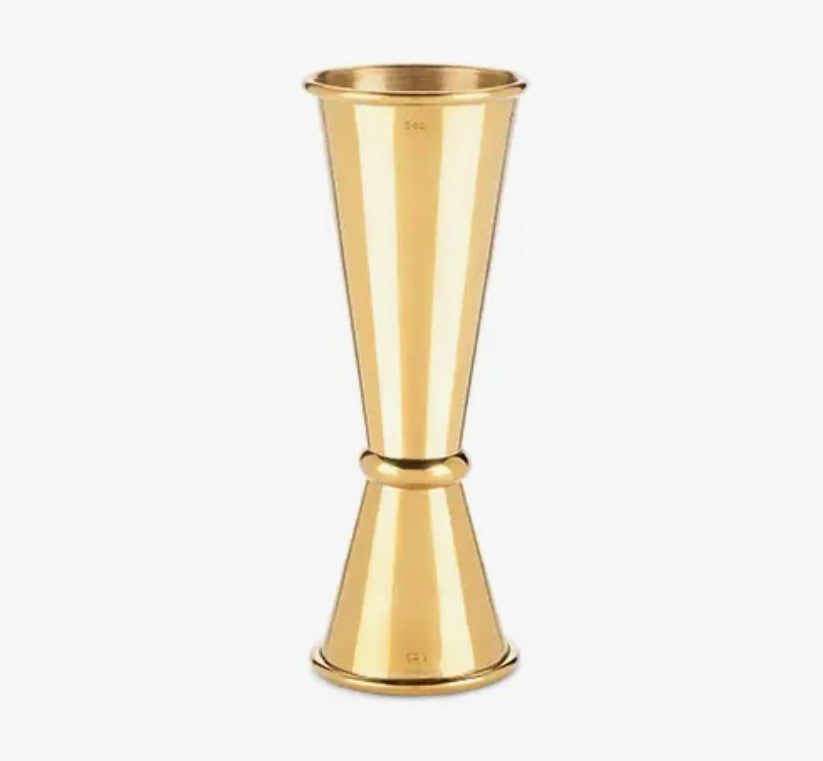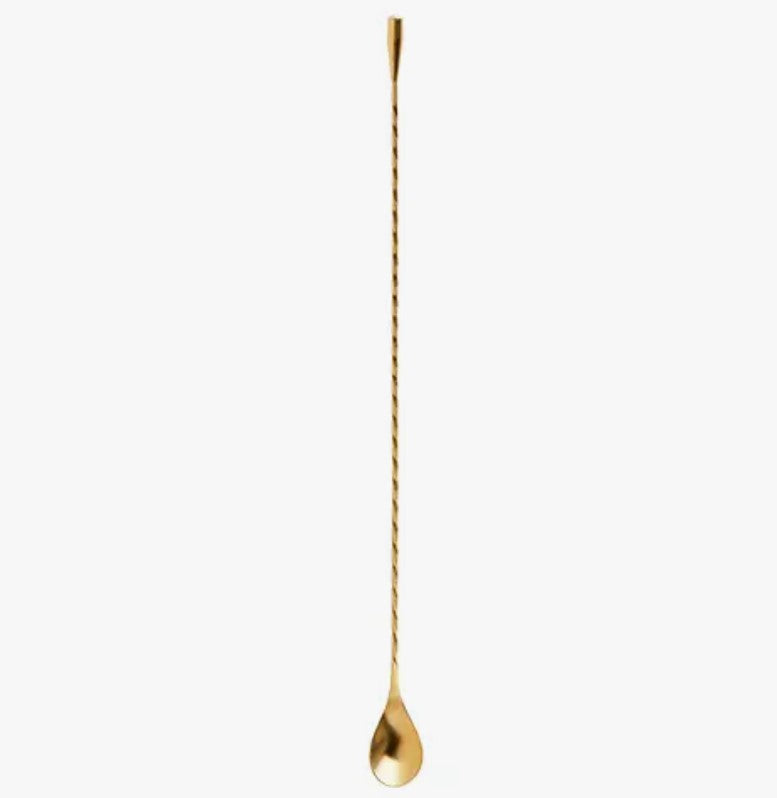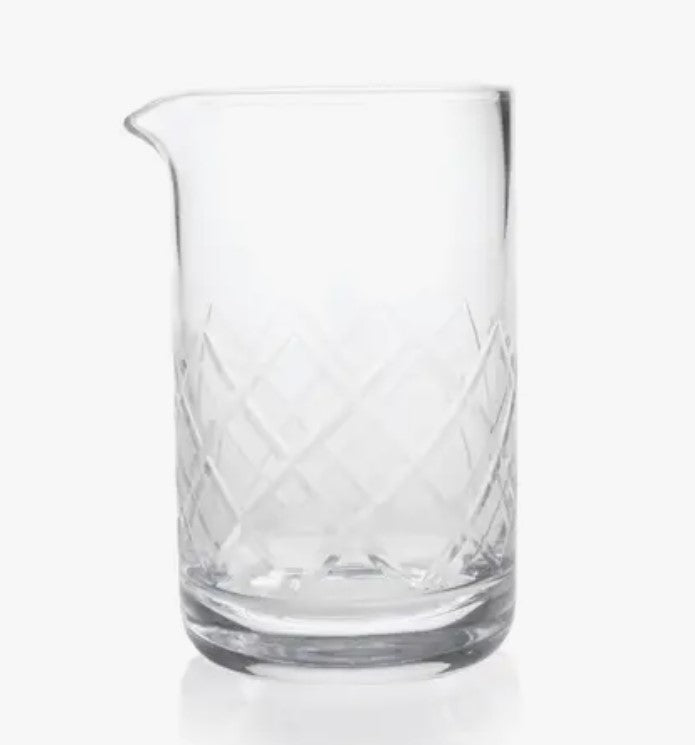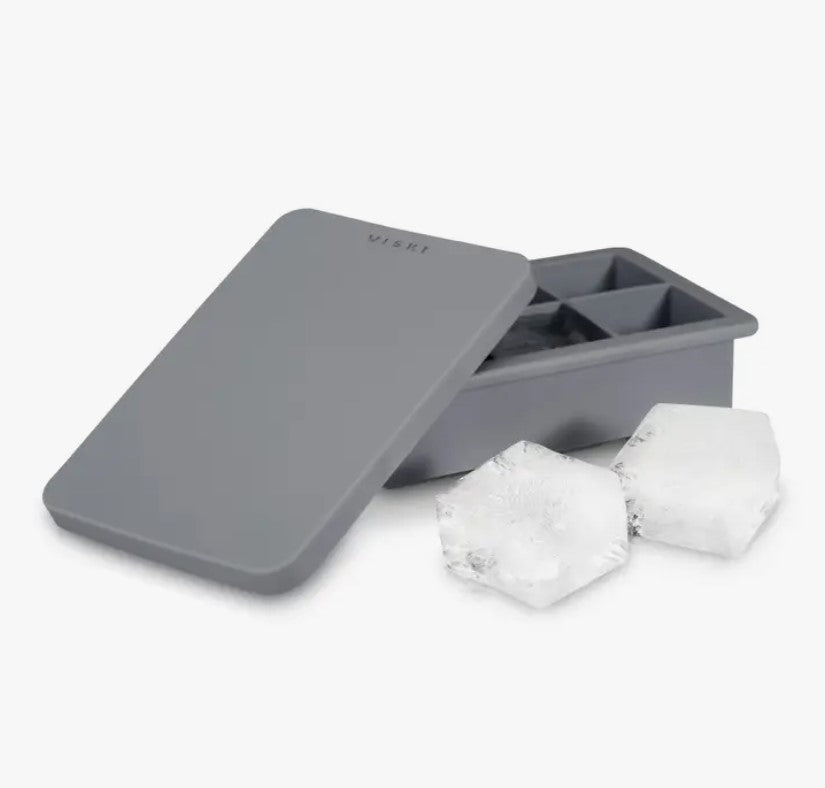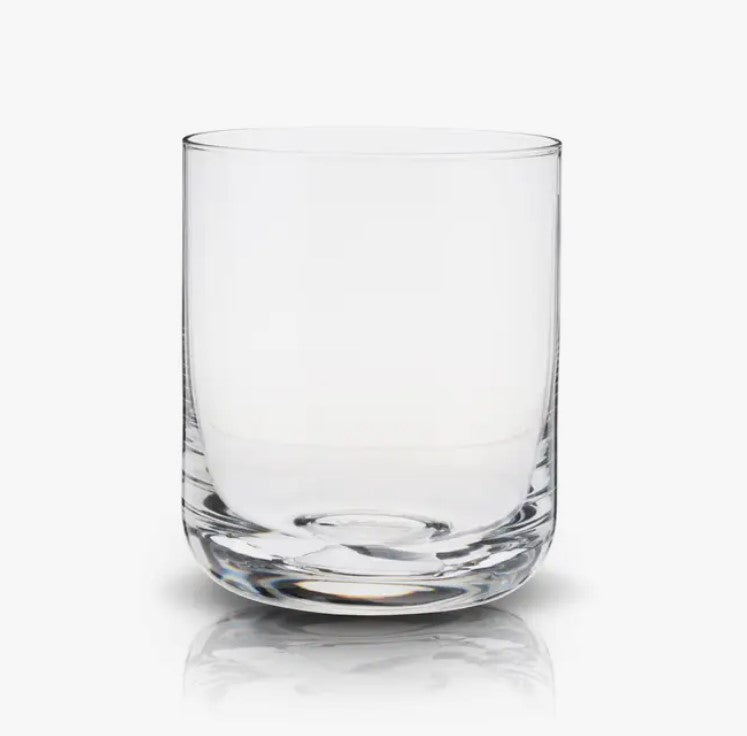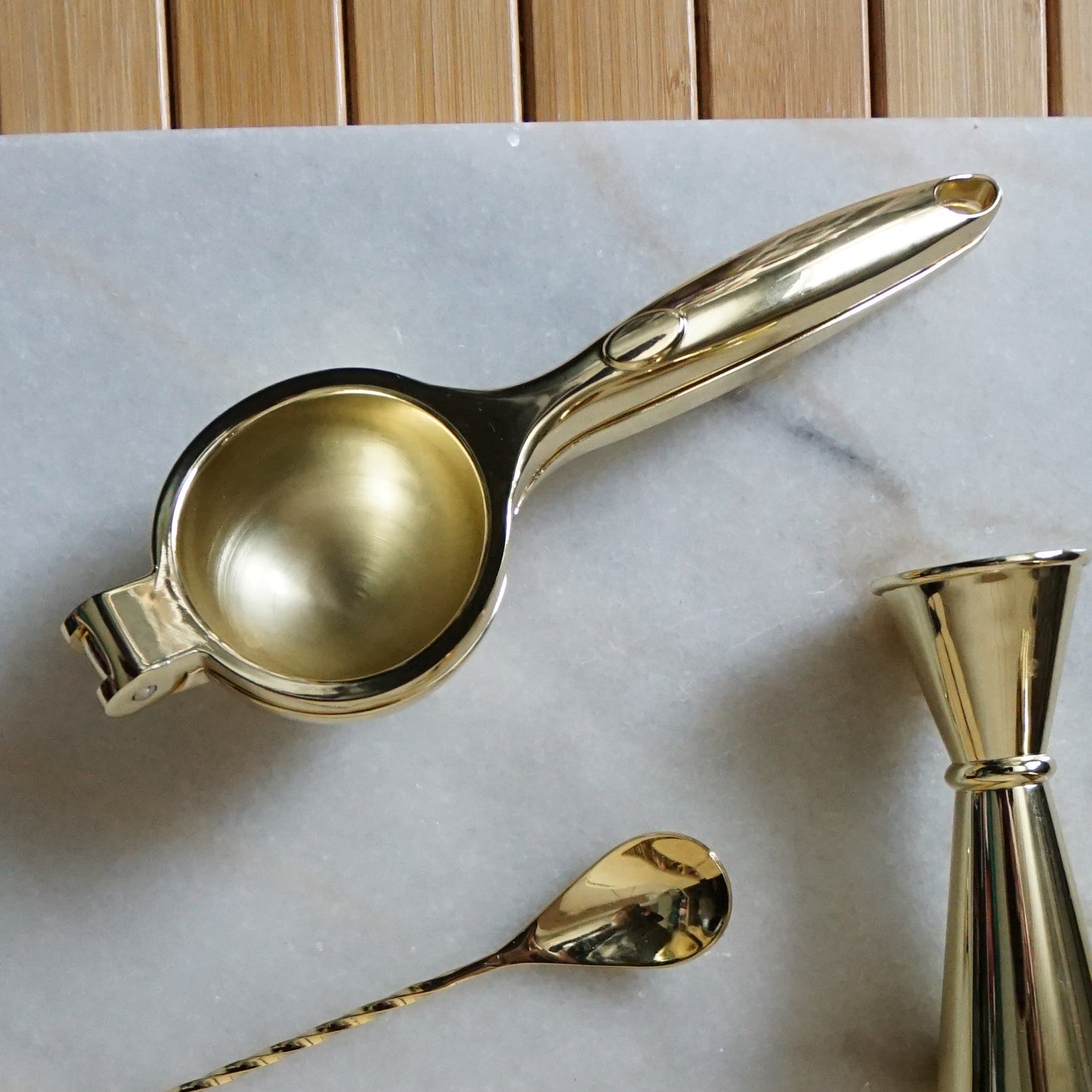 FREE SHIPPING FOR ORDERS OVER $35.00. NO ADDED TAX.

MOST ORDERS SHIP WITHIN

3 BUSINESS DAYS

$5.00 REGULAR RATE

$15.00 PRIORITY SHIPPING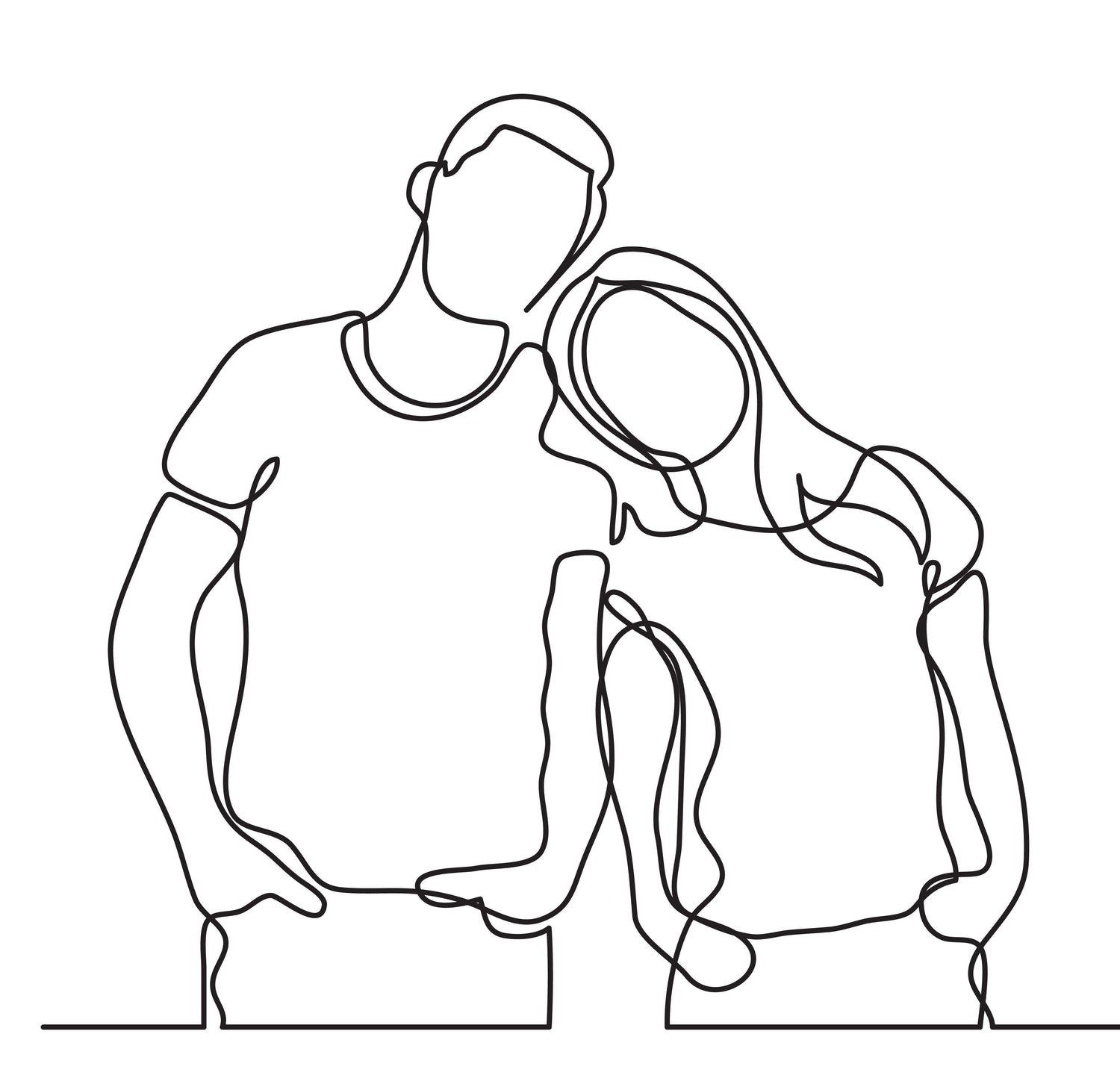 OUR FAVORITES is a boutique market stocked only with our favorite independent food brands, unique kitchen goods, Artisan pantry staples, and our own exclusive cooking and baking kits - perfect for people who like to cook and eat.
We're two professional chefs that met over a decade ago while working in a Napa Valley restaurant, and yes that sounds like a movie plot but it's true, and now we're married. With over 25 years of cooking and hospitality experience between us, we've seen and tried a lot!
You'll find only Our Favorites in our shop - fun gifts and goods for chefs, bakers, home cooks, and people who love good food. We hope you find some of your Favorites here too.