THOUGHTFULLY-CURATED BY PROFESSIONAL CHEFS | ARTISAN GOODS AND GIFTS
Regular price
Sale price
$65.00
Unit price
per
Sale
Sold out
I'm pretty good at getting whatever I'm working with all over myself - whether it's paint, glitter, chocolate, or some type of glue, you can bet that a majority of the clothes in my closet have something that I can't get out. That's me - the kind of person that needs an apron for living life - because they are cute, functional, and can save the rest of your clothes from your own self.

Get crafty with your favorite projects in our Mid Length Cross Back Apron made with our favorite heavy duty 100% Fairtrade cotton. Perfect for casual cooking at home, painting, pottery, or anything else that makes a mess, Easy and comfortable to wear all day, just toss in the wash when you're done.
The classic cross back cotton apron gets a new look with this kitchen must-have. A flowy, easy fit with open cross-back closure goes over just about anything you have on, so you can focus on the task at hand, and be comfy while you do it.  As a professional chef for over 10 years, I spent almost every day in a traditional apron. They always pulled on my neck, bunched around the waist, came loose, or the loops got caught on things. Our cross back style aprons are a comfortable alternative designed for all-day, any-project wear, with convenient pockets and a loose fit.
Now made of new premium, Fairtrade washable cotton.
Sizing: Approx. 37 inch length, 42 inch chest, 42 inch hip measurements. Fits approx size 2 - 16
L & XL: FITS sizes 16-24. Approx. 37 inch length, 46-48 inch chest, waist, and hip measurements. Fits approx sizes 18 - 26.
WE'RE MOVING OUR MANUFACTURING TO A 100% U.S.A. BASED ZERO-WASTE FACILITY AND FAIR TRADE FABRICS!
Looking for something longer or shorter? Check out our Cotton Cross Back Apron - Long Dress or Cotton Cross Back Apron - Short
View full details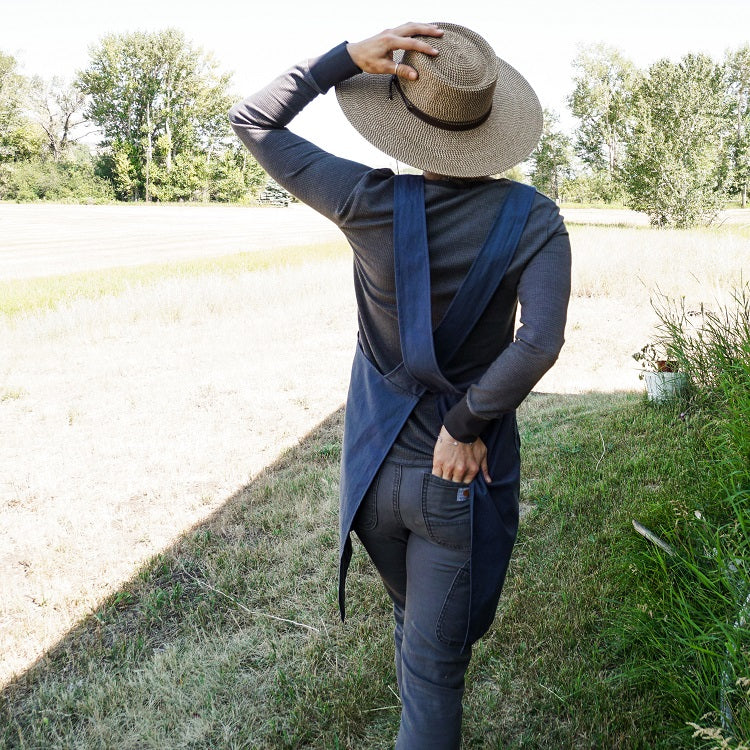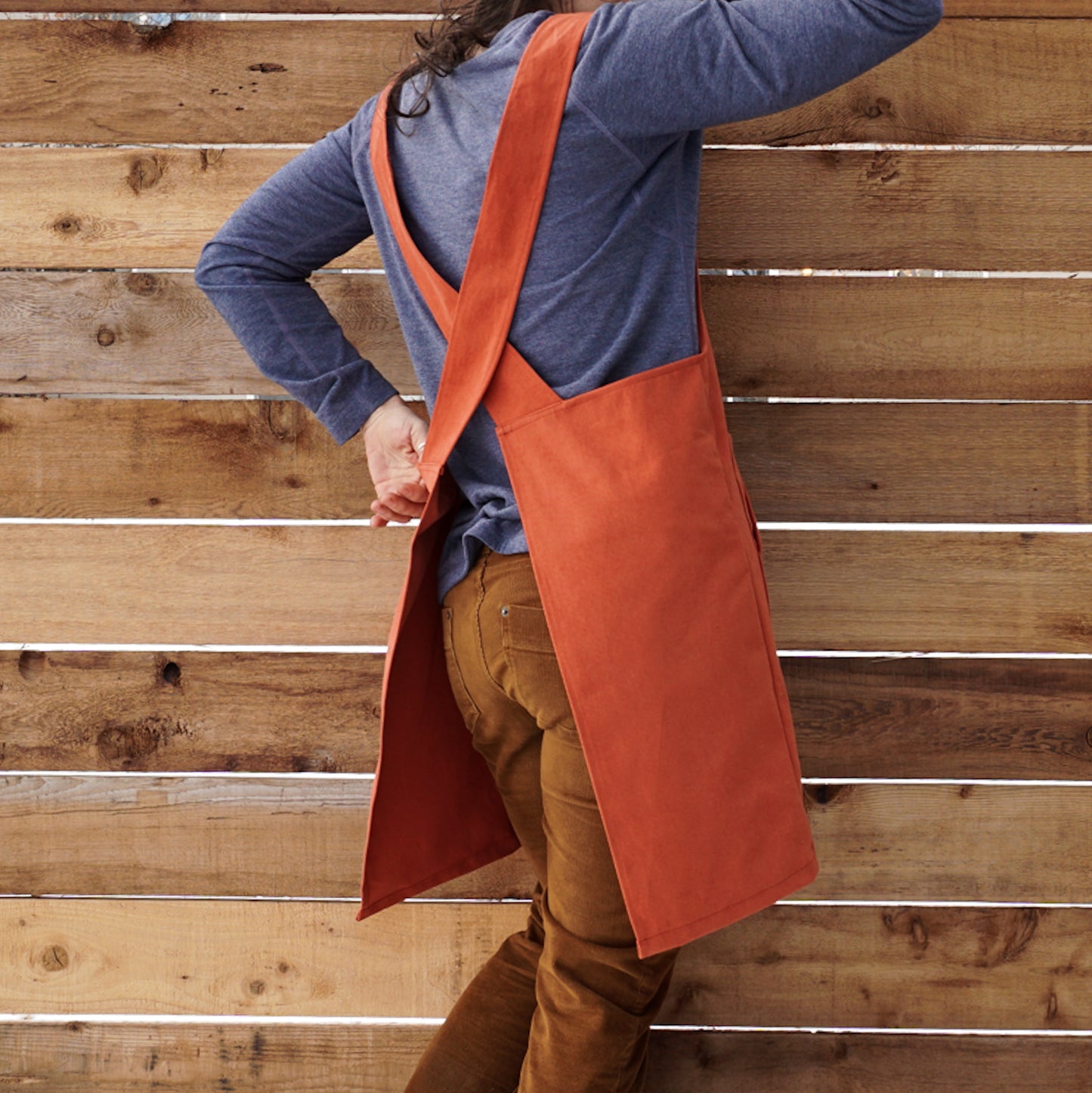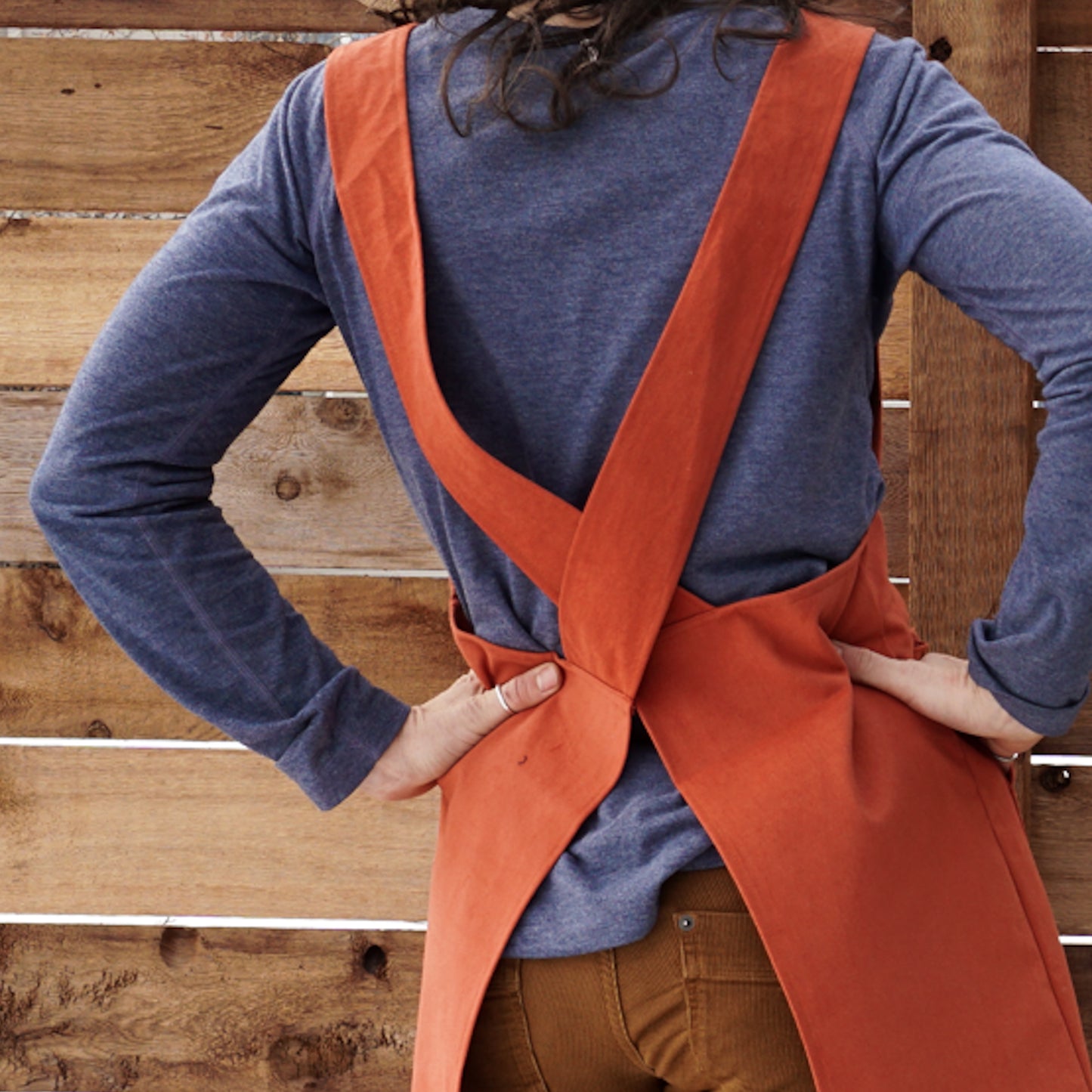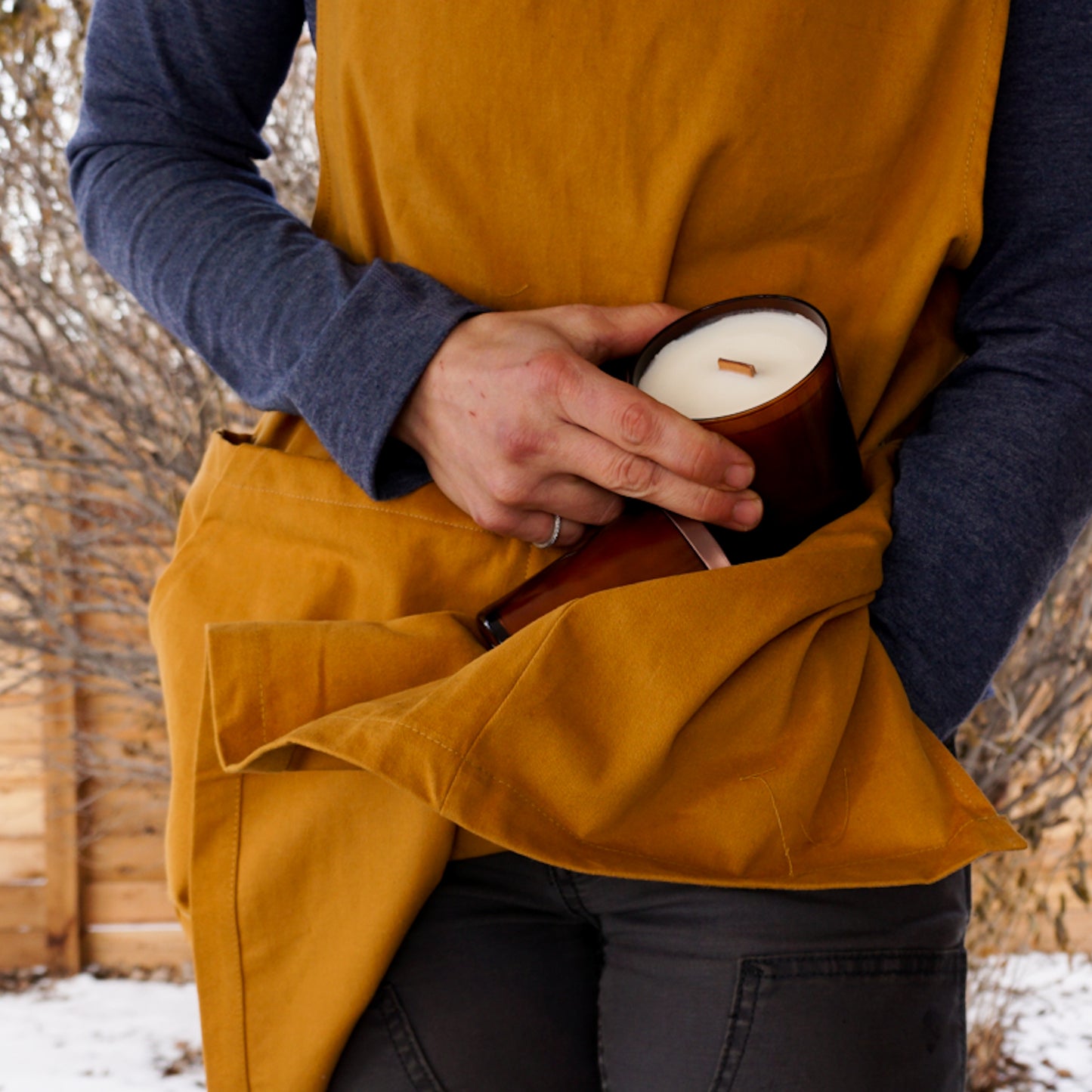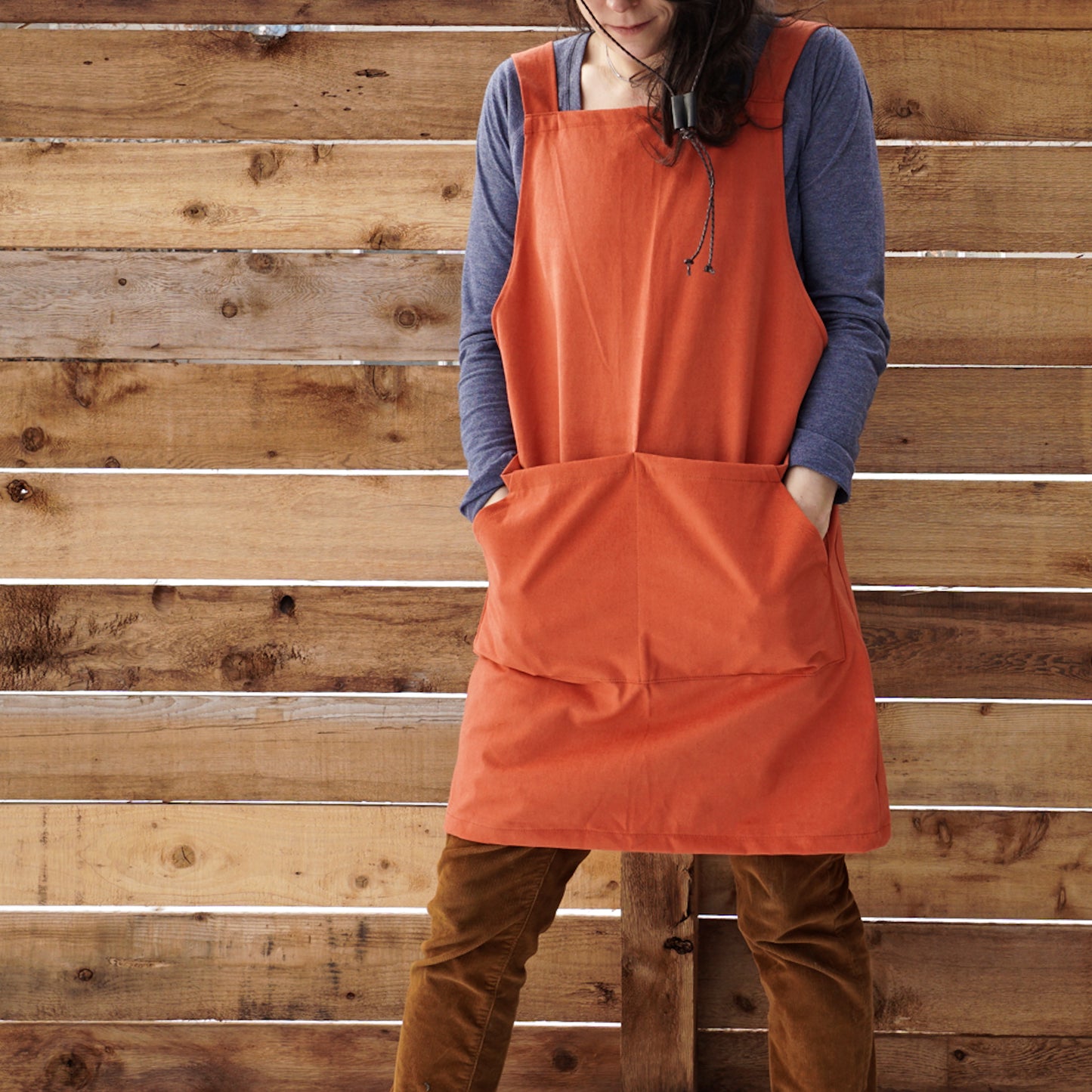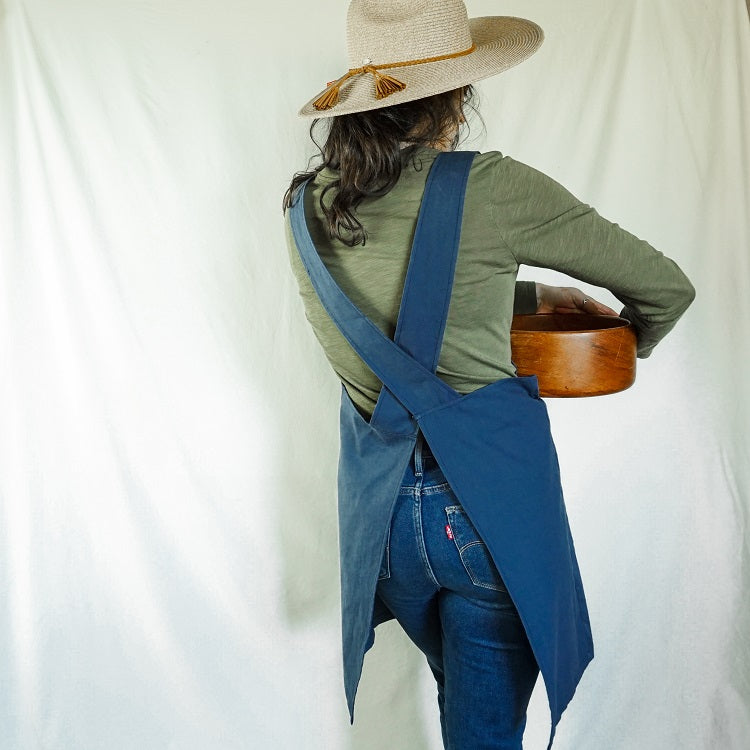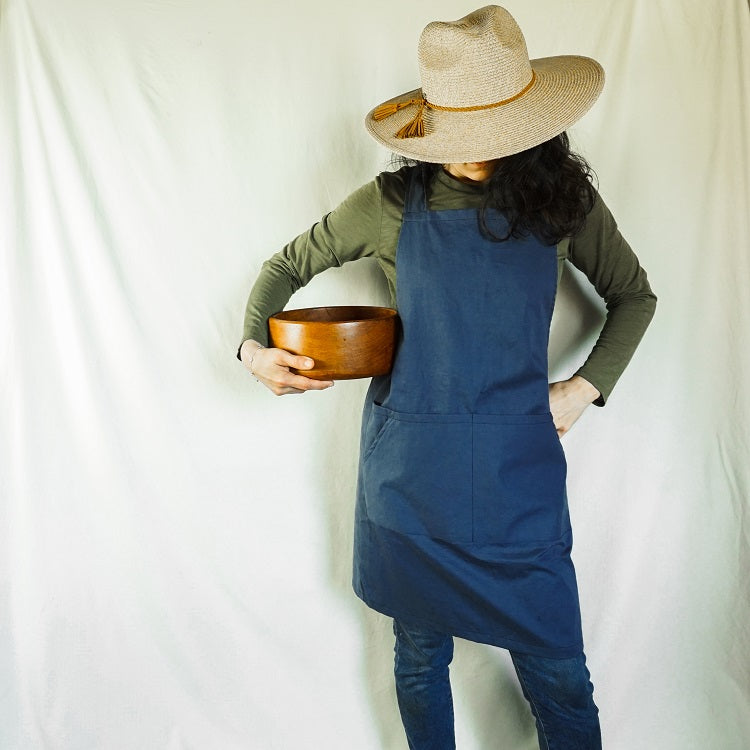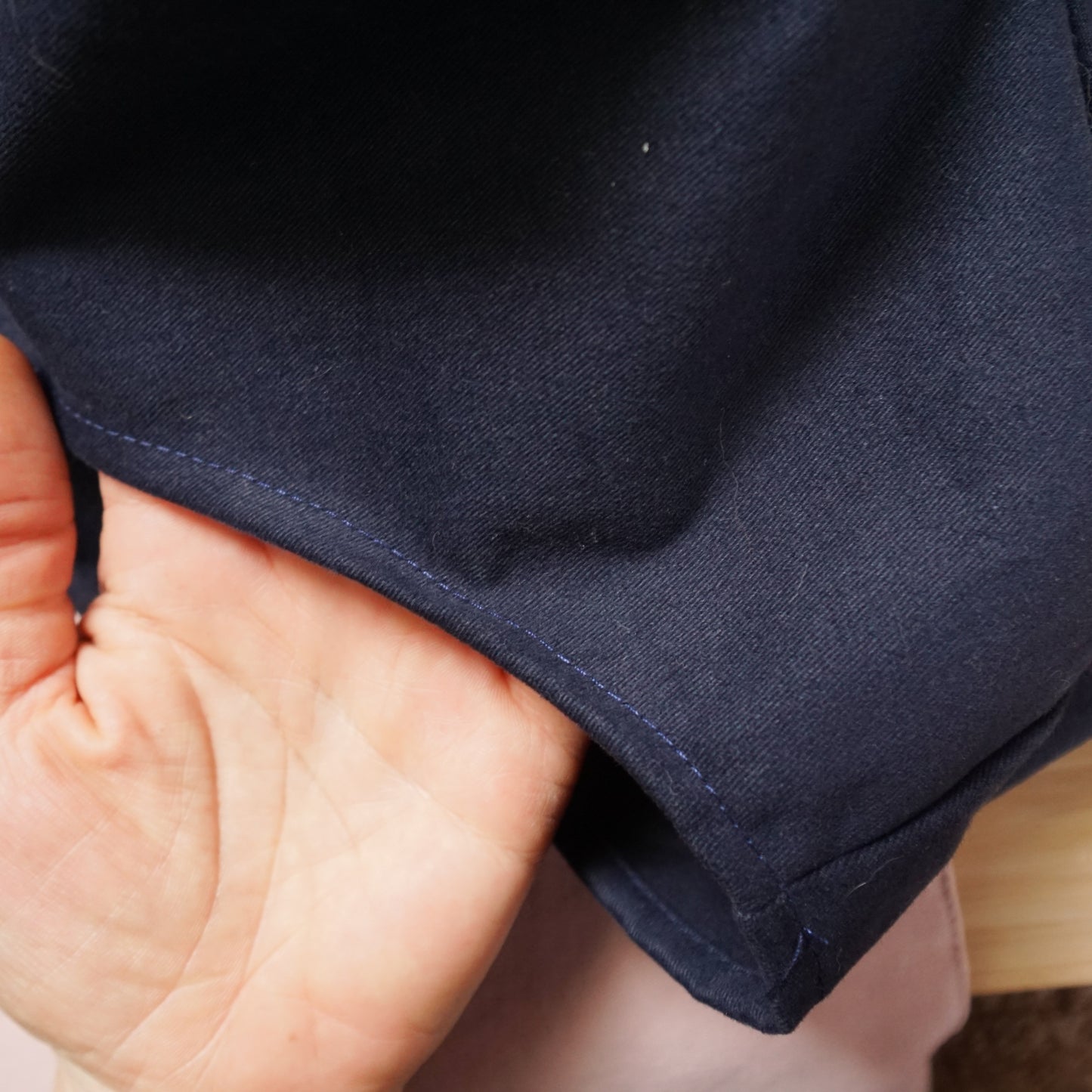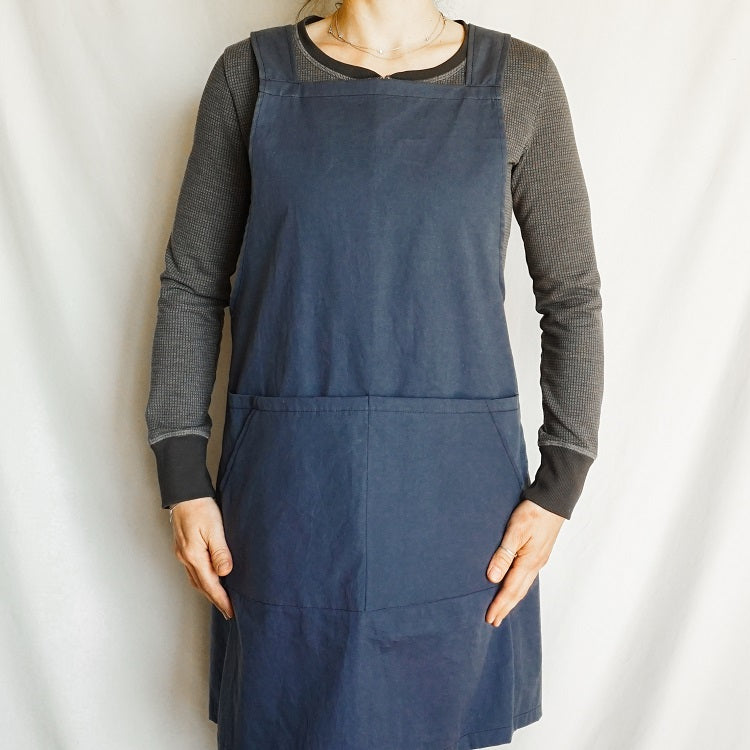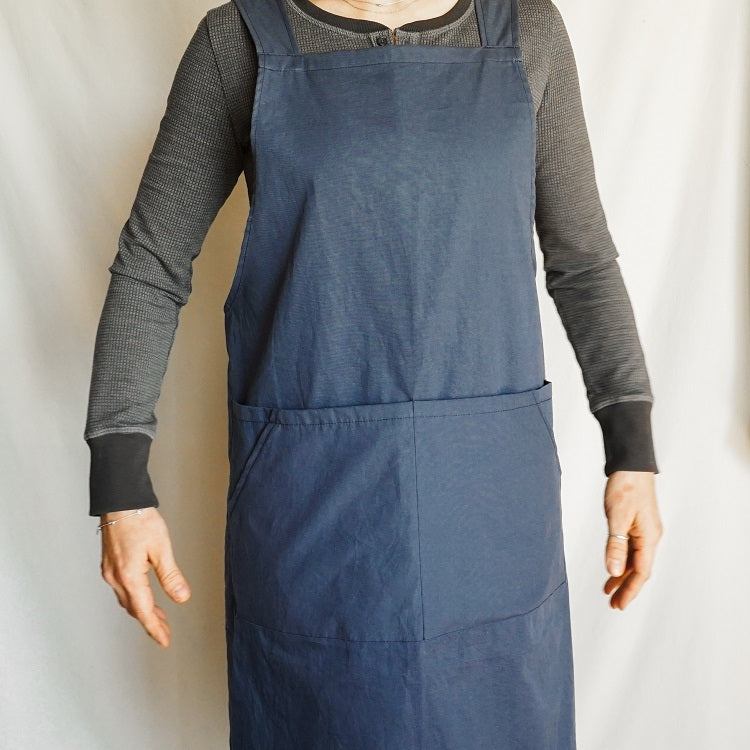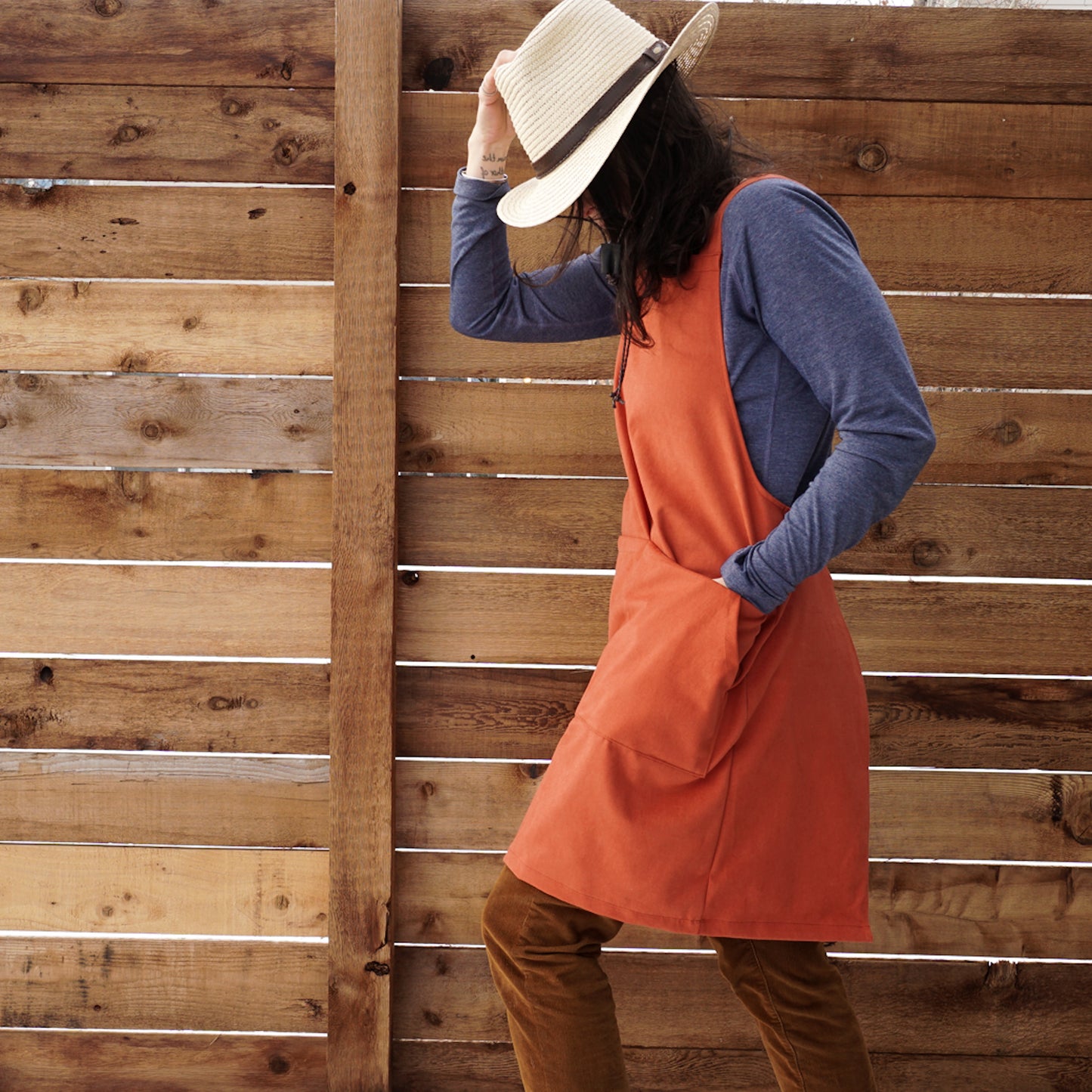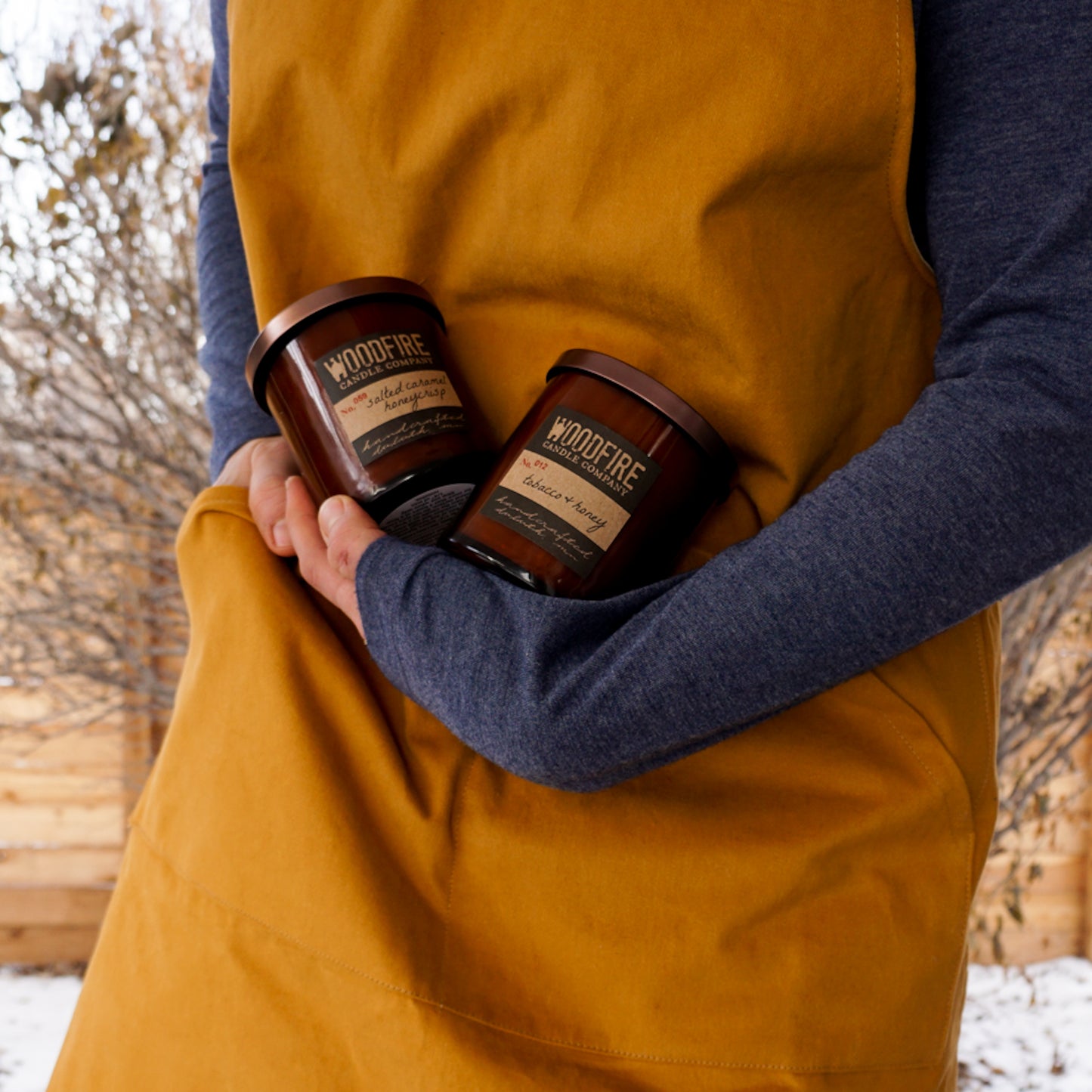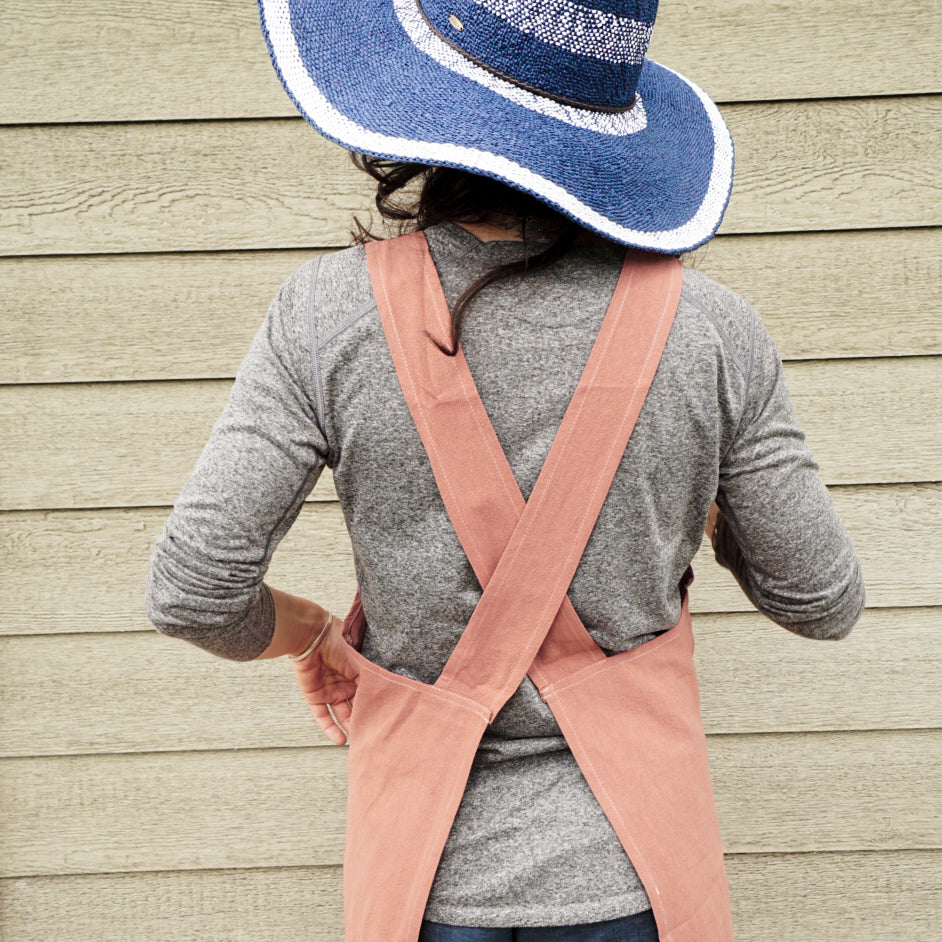 FREE SHIPPING FOR ORDERS OVER $35.00. NO ADDED TAX.

MOST ORDERS SHIP WITHIN

3 BUSINESS DAYS

$5.00 REGULAR RATE

$15.00 PRIORITY SHIPPING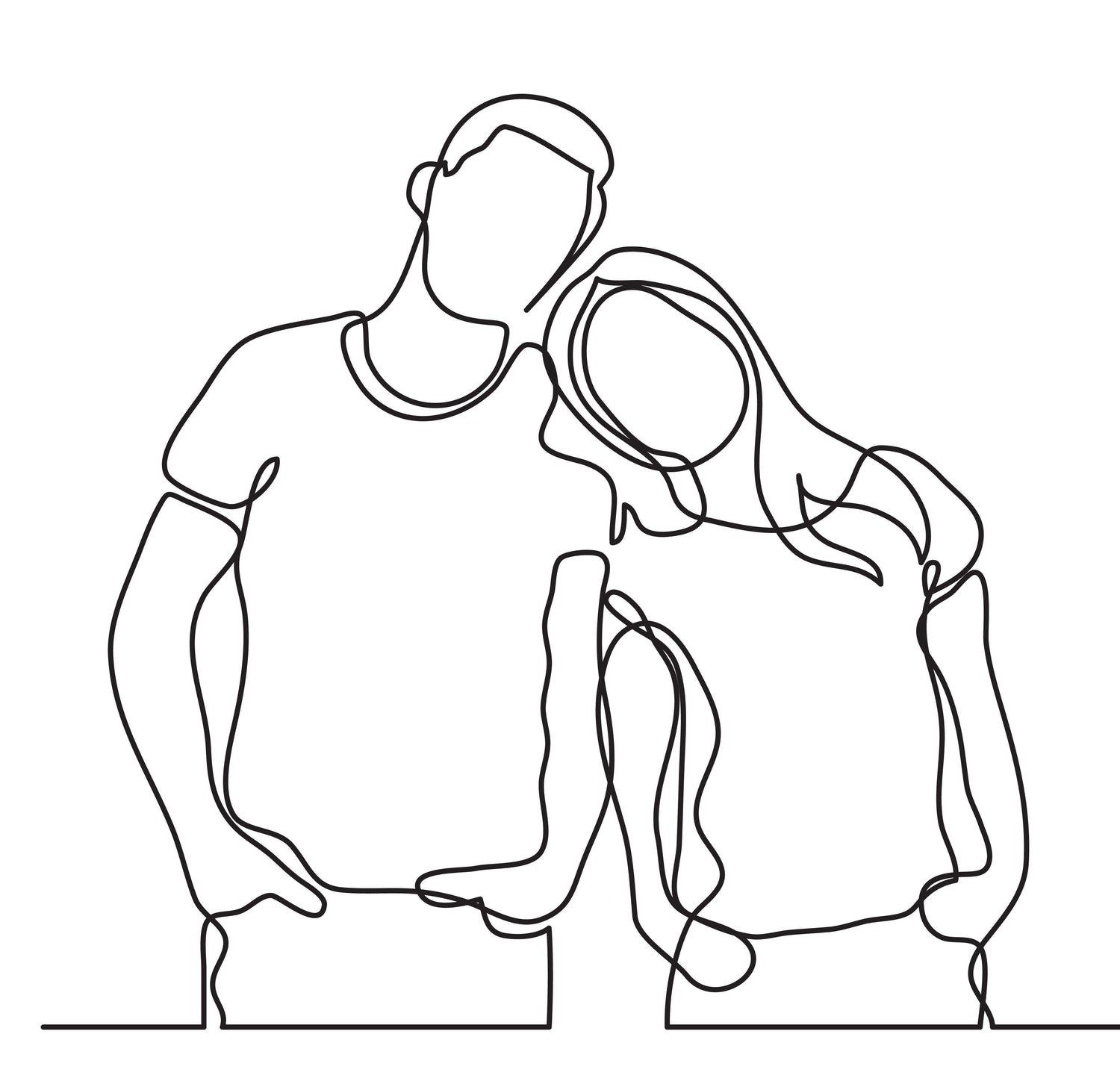 OUR FAVORITES is a boutique market stocked only with our favorite independent food brands, unique kitchen goods, Artisan pantry staples, and our own exclusive cooking and baking kits - perfect for people who like to cook and eat.
We're two professional chefs that met over a decade ago while working in a Napa Valley restaurant, and yes that sounds like a movie plot but it's true, and now we're married. With over 25 years of cooking and hospitality experience between us, we've seen and tried a lot!
You'll find only Our Favorites in our shop - fun gifts and goods for chefs, bakers, home cooks, and people who love good food. We hope you find some of your Favorites here too.