THOUGHTFULLY-CURATED BY PROFESSIONAL CHEFS | ARTISAN GOODS AND GIFTS
Regular price
Sale price
$22.99
Unit price
per
Sale
Sold out
Wild olive wood branch handle serving utensils set.  Wild olive wood products are hand-carved by talented Kamba artisans in rural Kenya. A native tree to West Africa, wild olive wood is prized for its rich, beautiful grain and is legally sourced from protected lands. To utilize all parts of the tree, artists carve items of various sizes from small spoons to large serving bowls. Each item is hand crafted and may vary slightly. Hand wash with warm water and soap. Store dry and lightly oil to retain quality.
Size: (S) 8" L x 1.25"W x .025"T; (L) 12"L x 3"W x 1"T
 A product of the Fairtrade Federation.
More about our import partner....
Our import partner extends each artisan's channel of trade from local markets to the global marketplace, all the while providing artisans with options to work from the comfort of their own homes and communities. Secure in the knowledge that the fair payment they receive will not be reduced by traveling expenses, childcare costs and haggled prices, most artisans promote their family's future by using earnings to put food on the table and pay educational expenses for their children.
View full details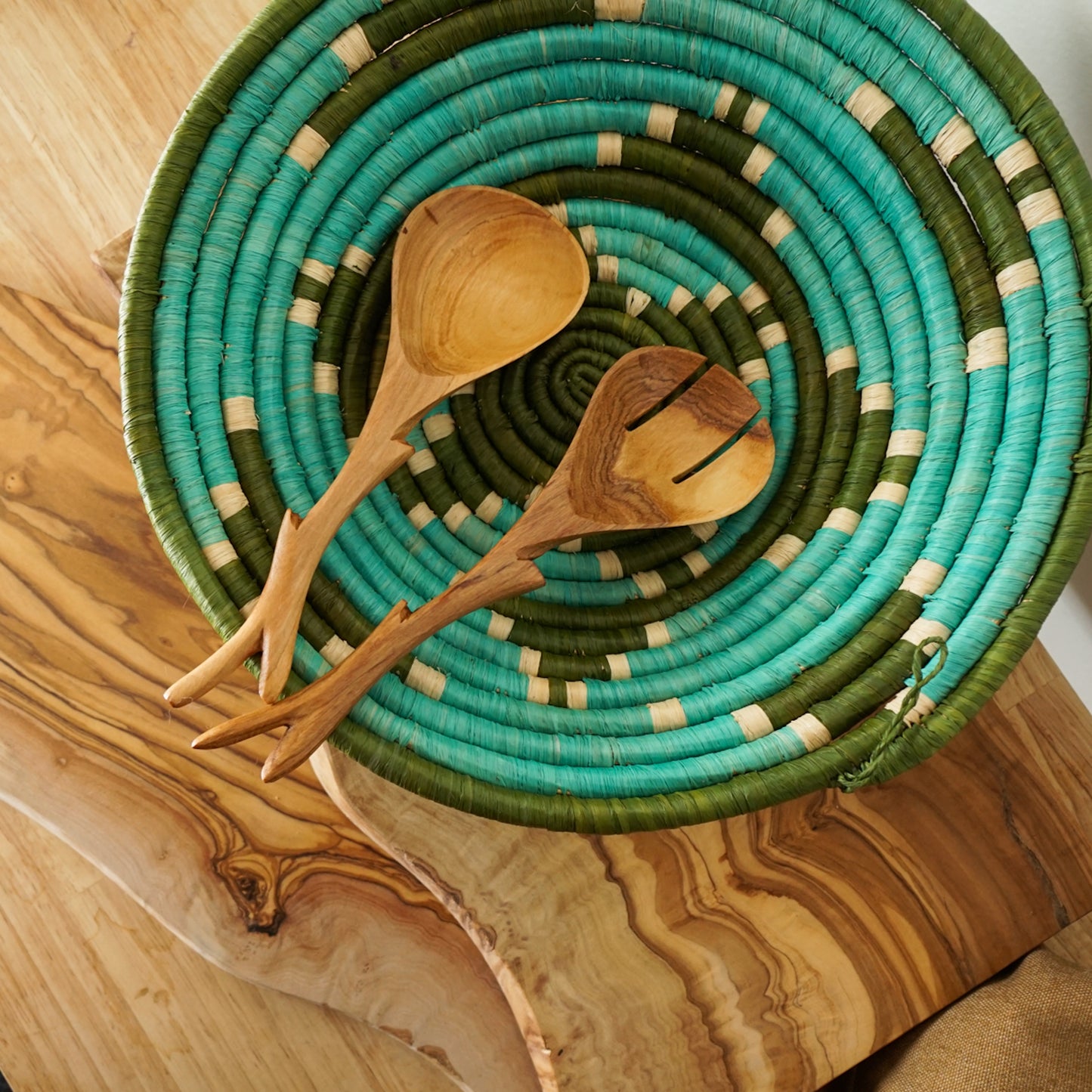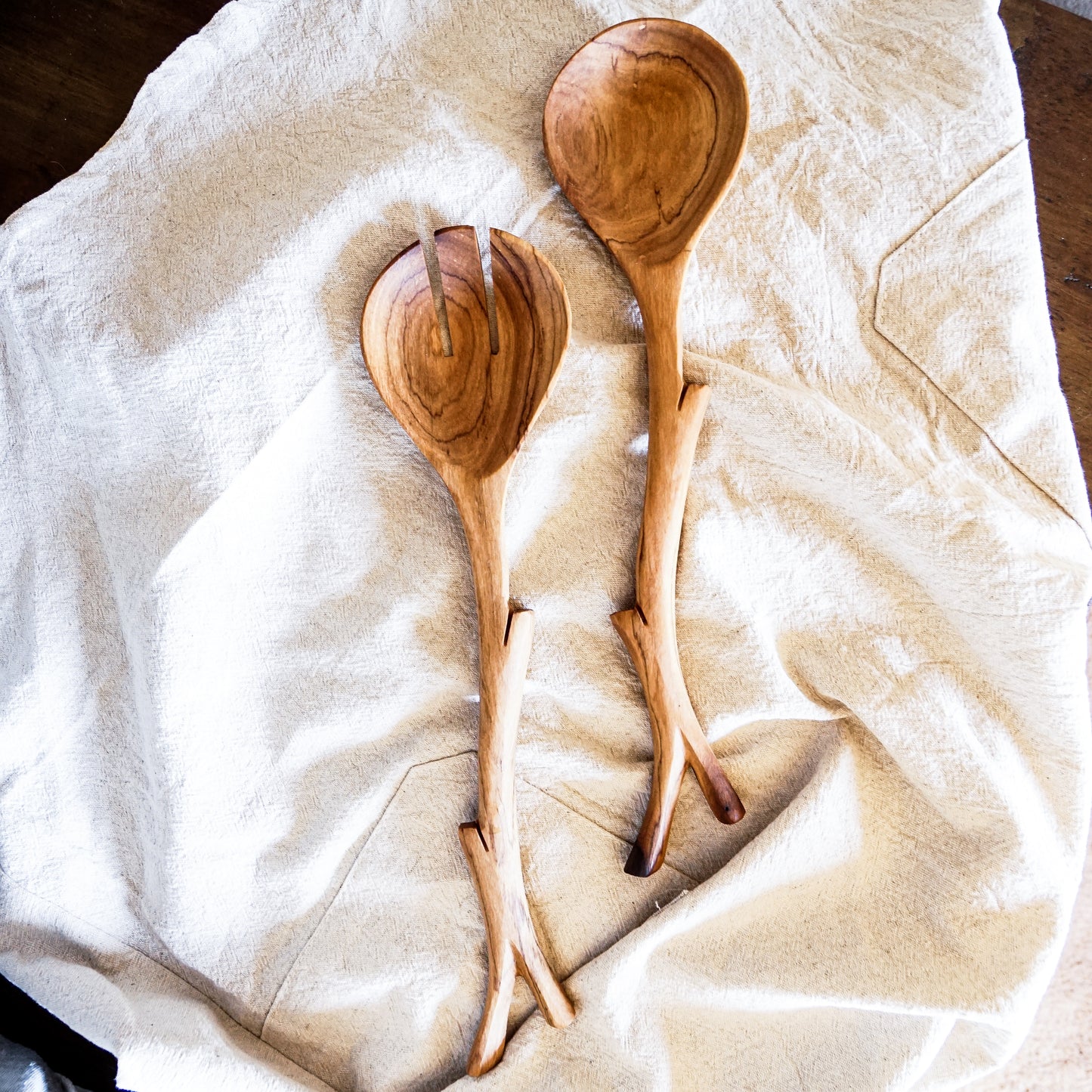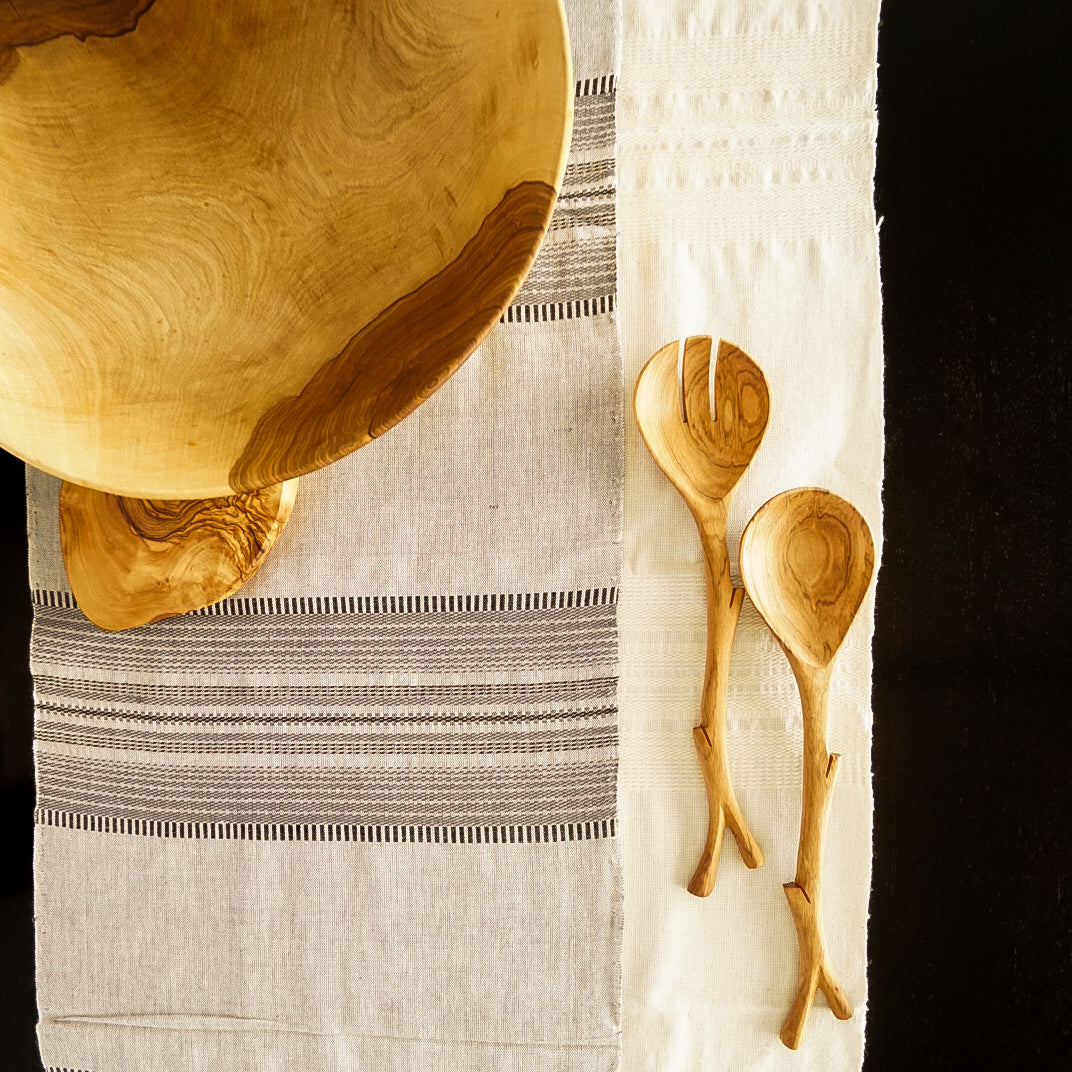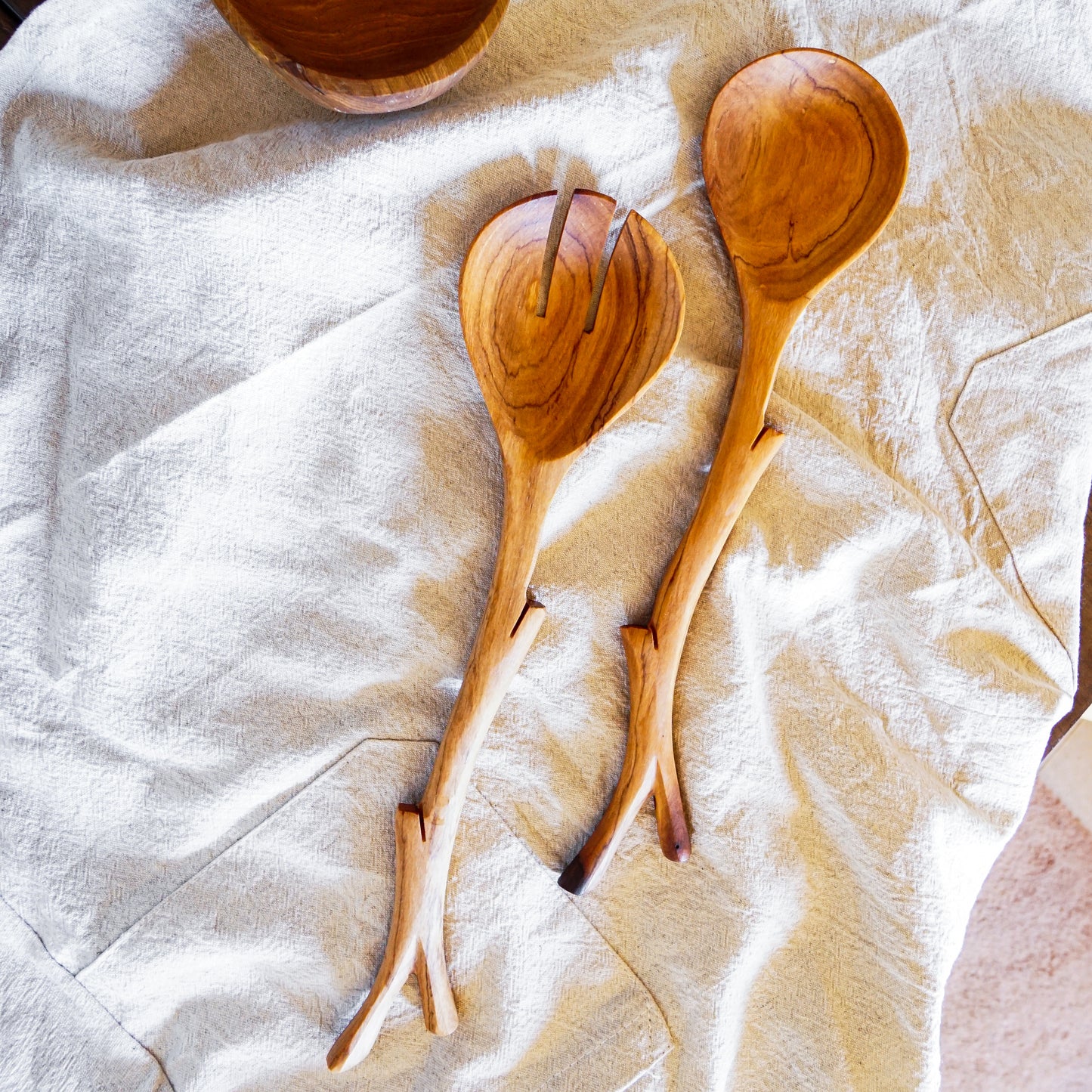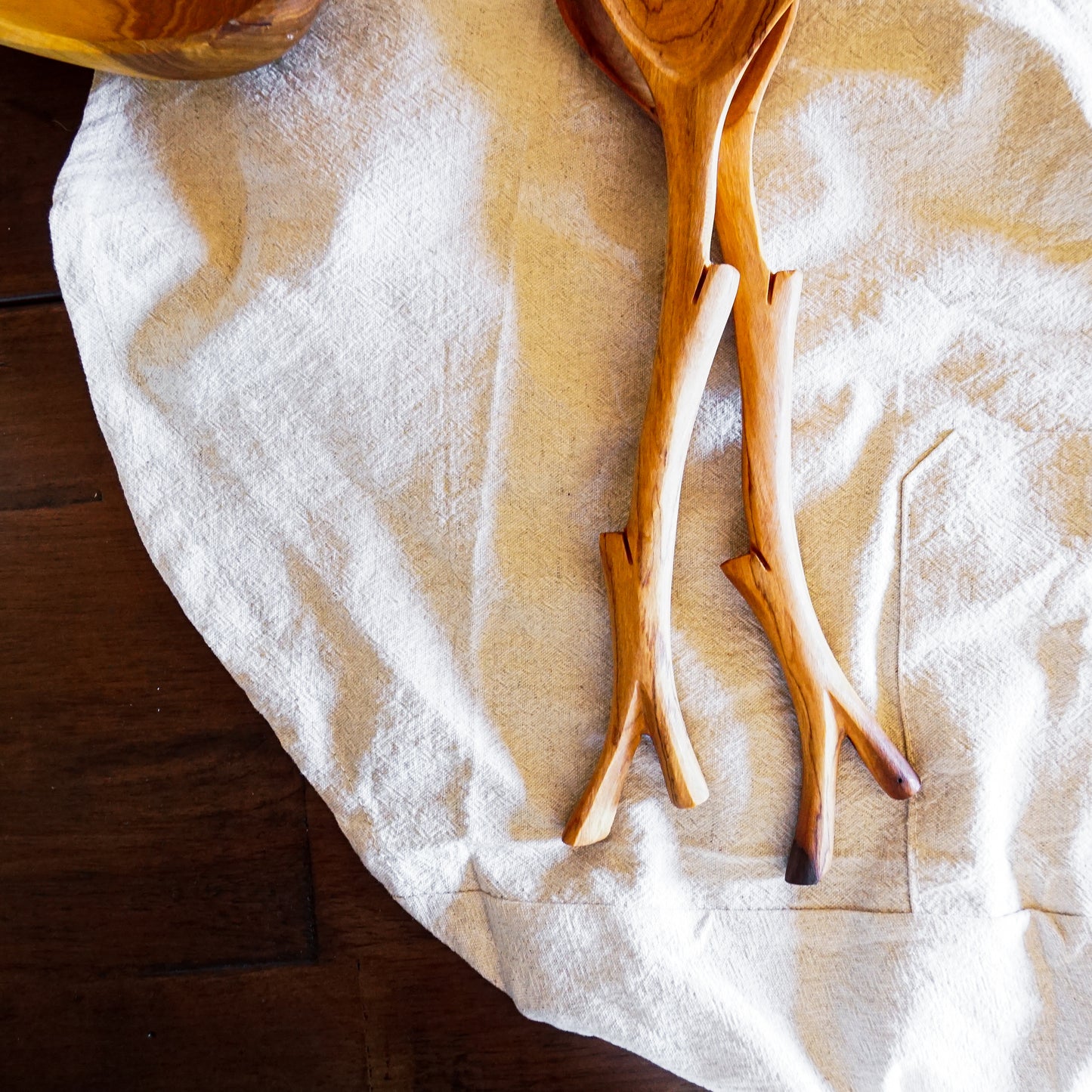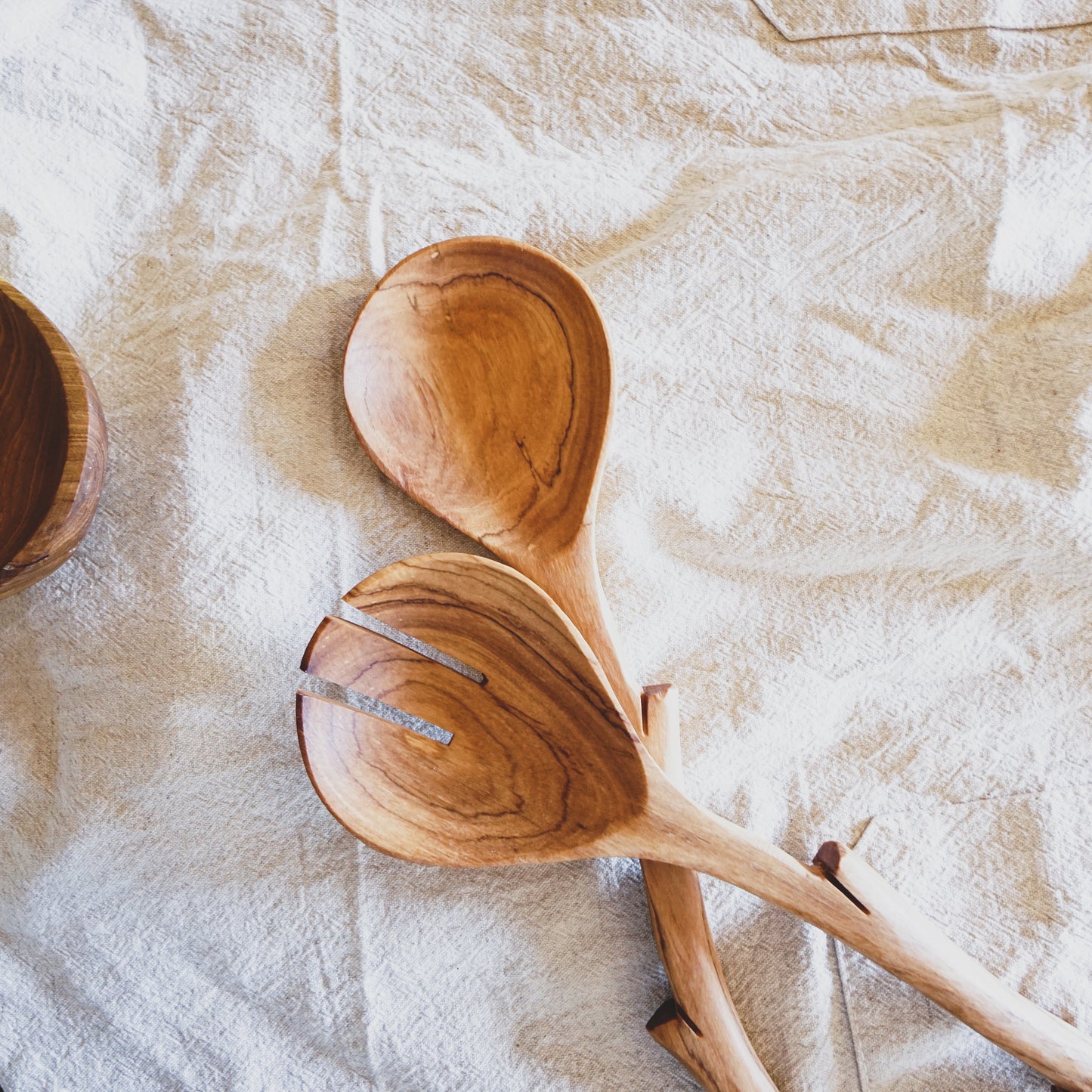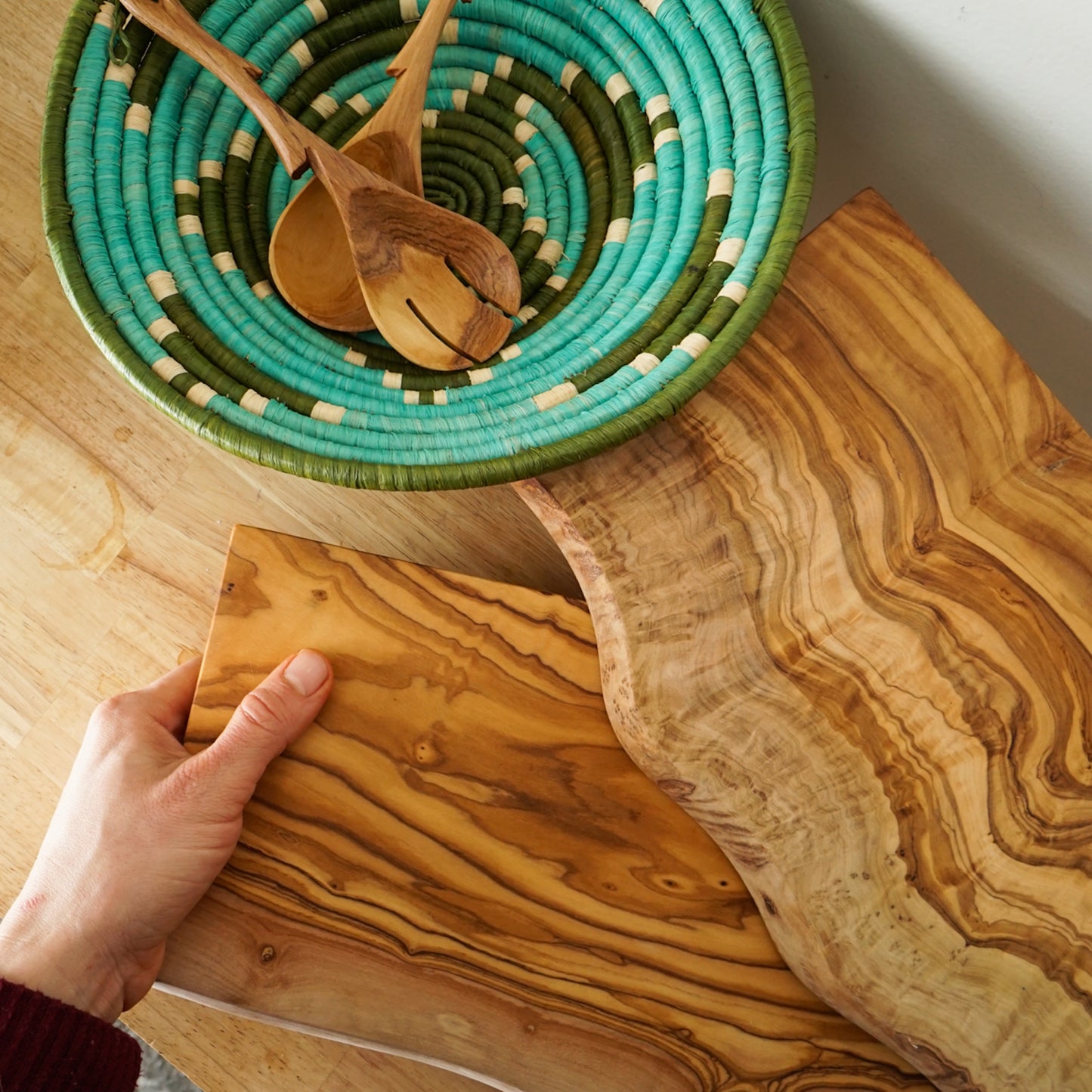 FREE SHIPPING FOR ORDERS OVER $35.00. NO ADDED TAX.

MOST ORDERS SHIP WITHIN

3 BUSINESS DAYS

$5.00 REGULAR RATE

$15.00 PRIORITY SHIPPING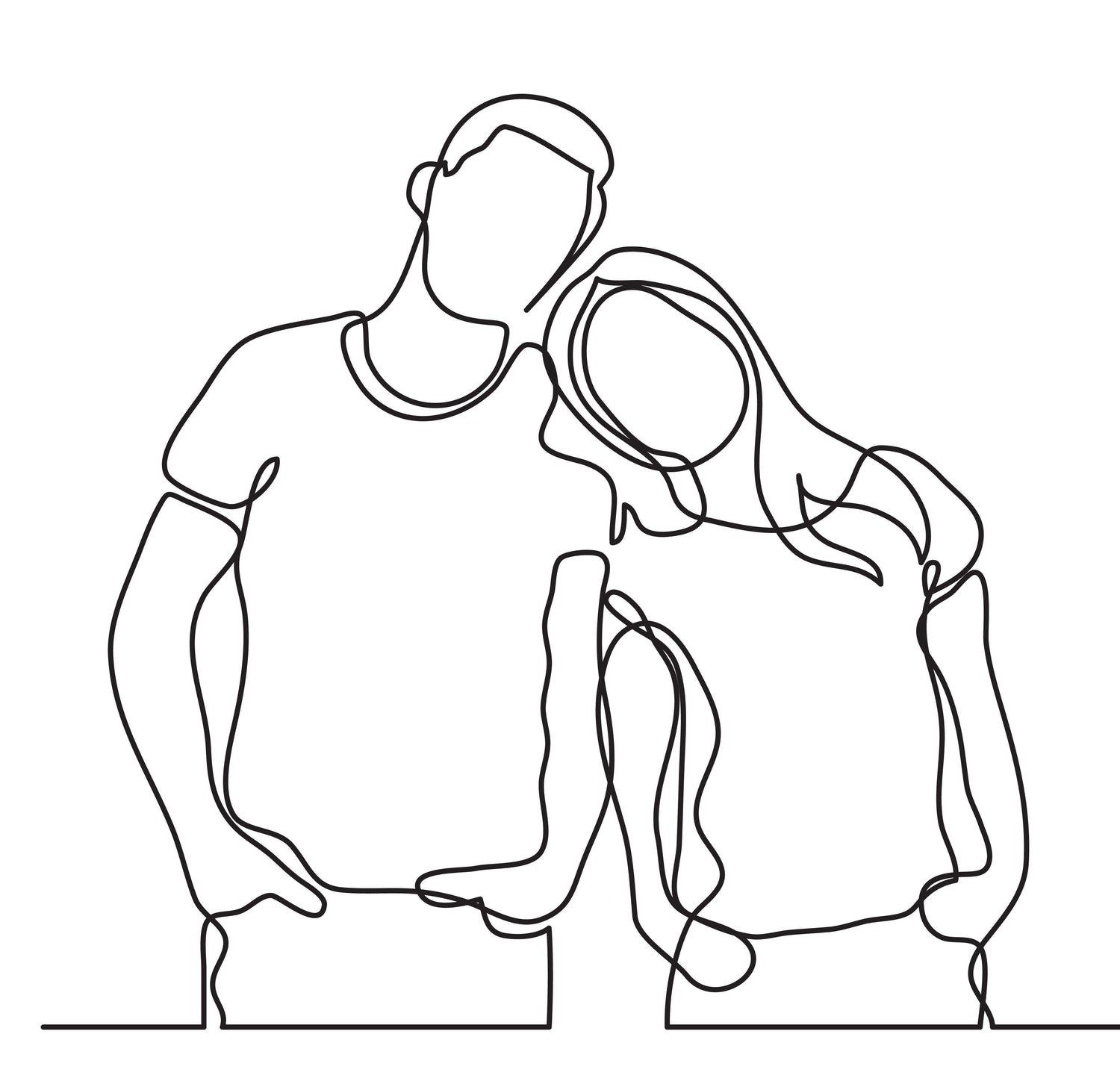 OUR FAVORITES is a boutique market stocked only with our favorite independent food brands, unique kitchen goods, Artisan pantry staples, and our own exclusive cooking and baking kits - perfect for people who like to cook and eat.
We're two professional chefs that met over a decade ago while working in a Napa Valley restaurant, and yes that sounds like a movie plot but it's true, and now we're married. With over 25 years of cooking and hospitality experience between us, we've seen and tried a lot!
You'll find only Our Favorites in our shop - fun gifts and goods for chefs, bakers, home cooks, and people who love good food. We hope you find some of your Favorites here too.