THOUGHTFULLY-CURATED BY PROFESSIONAL CHEFS | ARTISAN GOODS AND GIFTS
Regular price
Sale price
$19.99
Unit price
per
Sale
Sold out
This set contains three swedish sponge cloths printed with cooking herb designs - BASIL, MINT, and DILL. Ditch those ugly old sponges full of bacteria, made with who-knows-what and lasting for who-knows-how-long. These Swedish sponge dishcloths are an eco-friendly replacement for regular kitchen sponges and wasteful paper towels. They are aborbent and great for gentle surface cleaning, last for months so you can easily keep reusing, and are biodegradable or compostable, making cleaning up cute with less waste. They dry firm so you can store them away if needed, and are easy to cut if you need to trim them down.
Sponge measures 6.8" x 7.75" • Made of 100% biodegradable material • Hole on top to make it easier to hang by the sink + display in your shop • Screen printed with waterbased, eco-friendly ink • Can be cleaned in dishwasher or washing machine • Soft and pliable when wet, and dries quickly in between uses.
-
The Neighborgoods is based in Washington DC and is a women-owned business. Their products are inspired by the beauty of food and how it brings people together – whether through baking cupcakes, making homemade jams, or sharing a love of beets. 
----
Need more for your kitchen or home? Shop our handmade
 

kitchen goods and

 

snacks.
View full details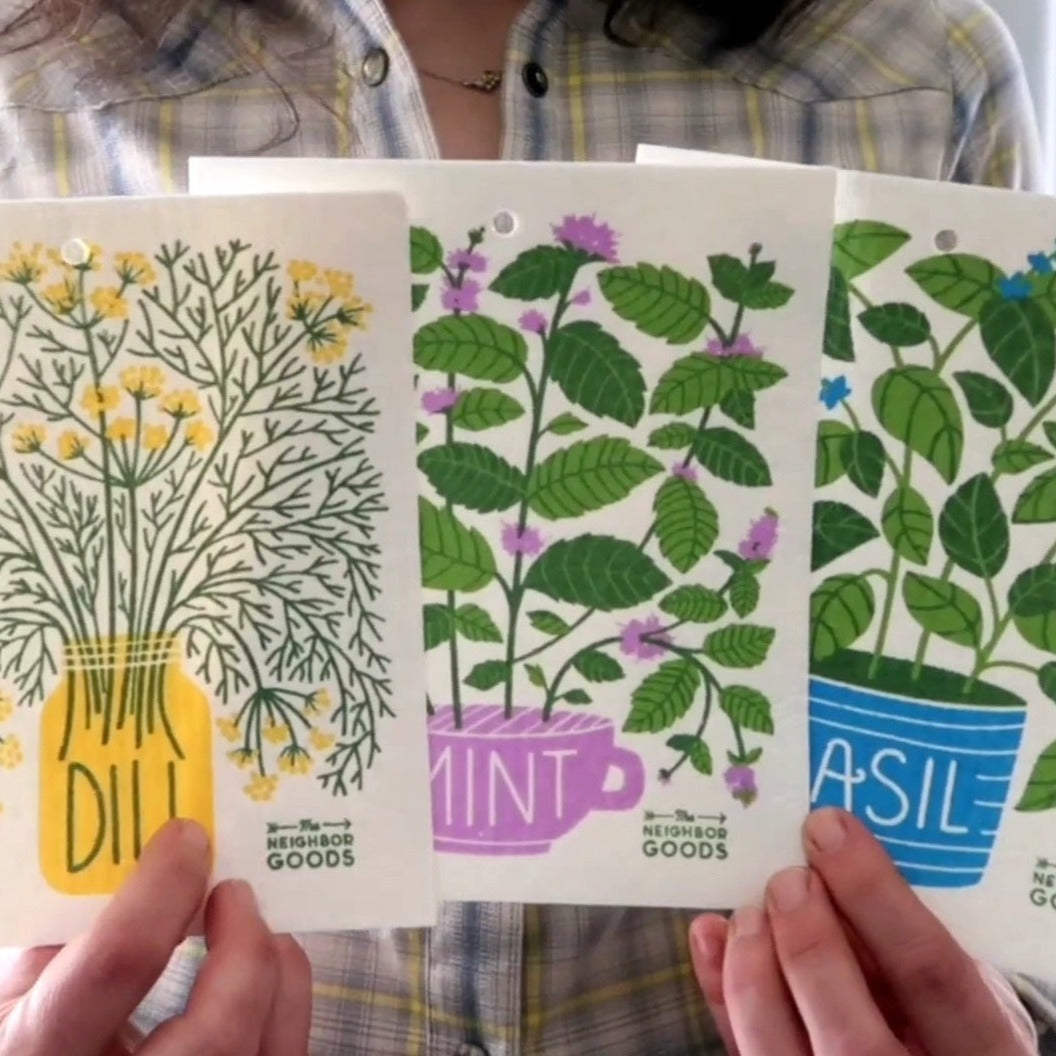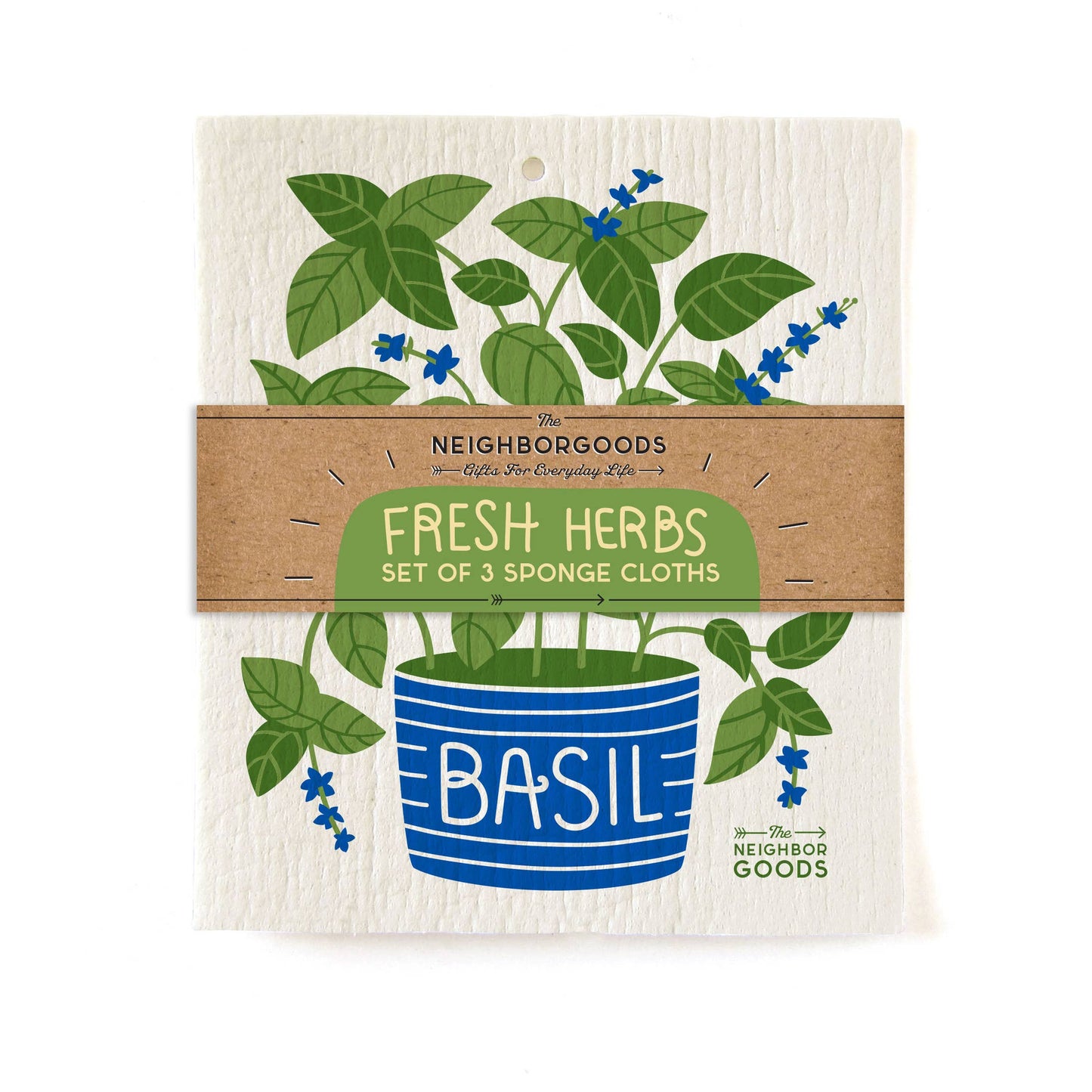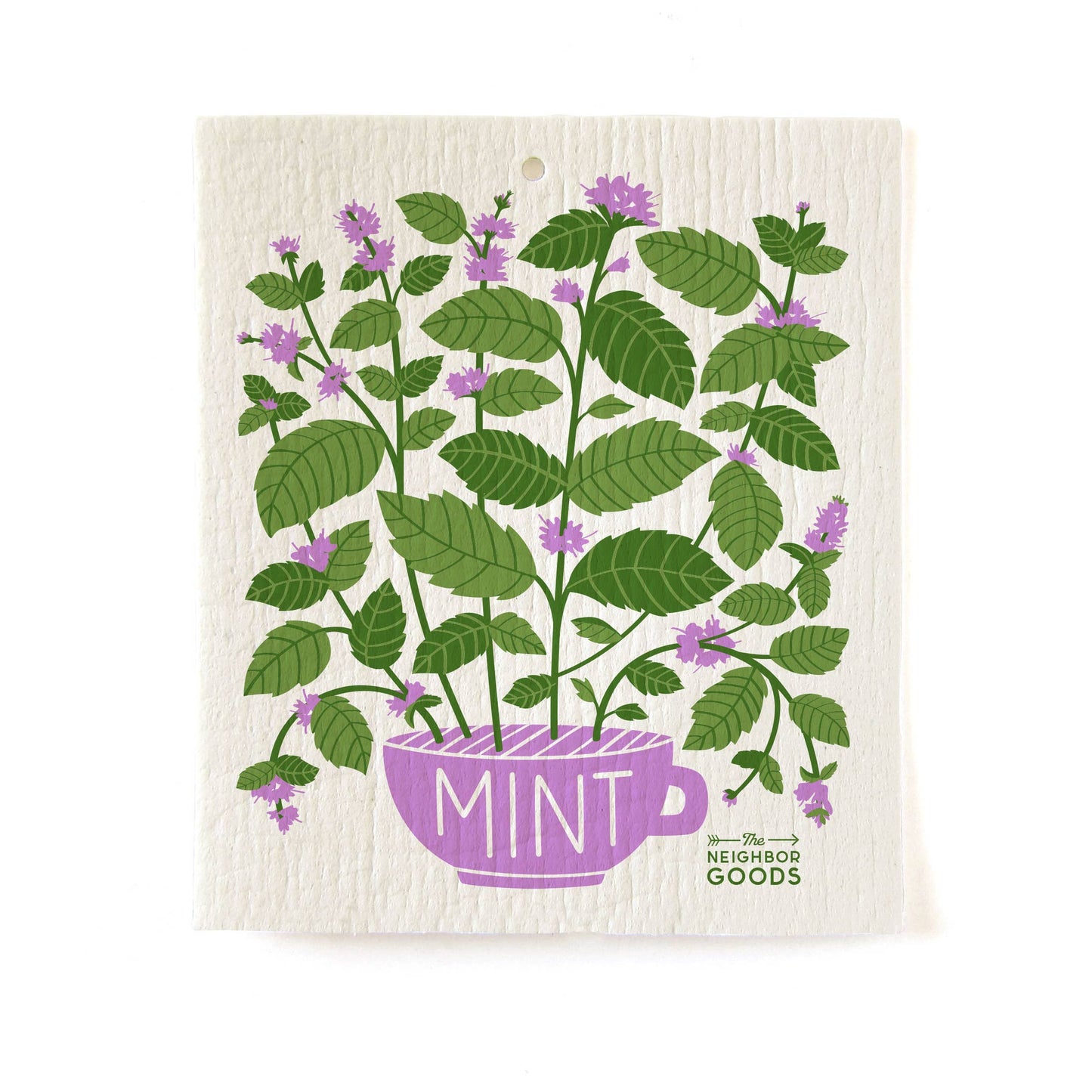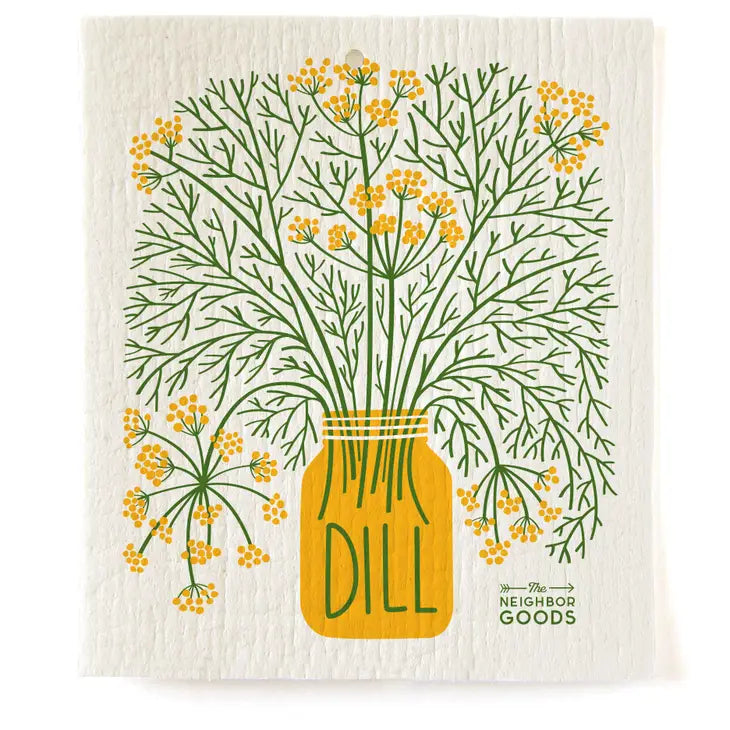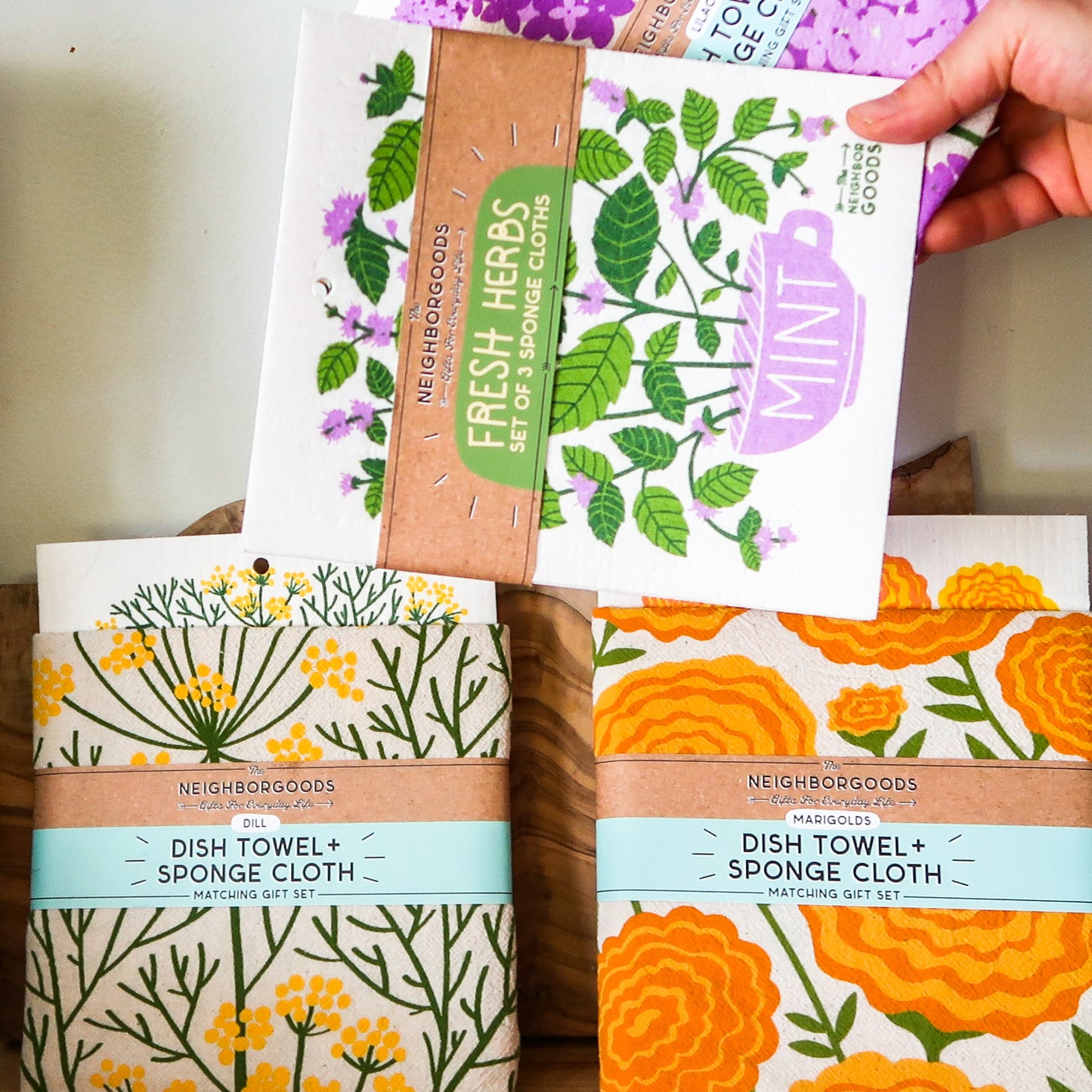 FREE SHIPPING FOR ORDERS OVER $35.00. NO ADDED TAX.

MOST ORDERS SHIP WITHIN

3 BUSINESS DAYS

$5.00 REGULAR RATE

$15.00 PRIORITY SHIPPING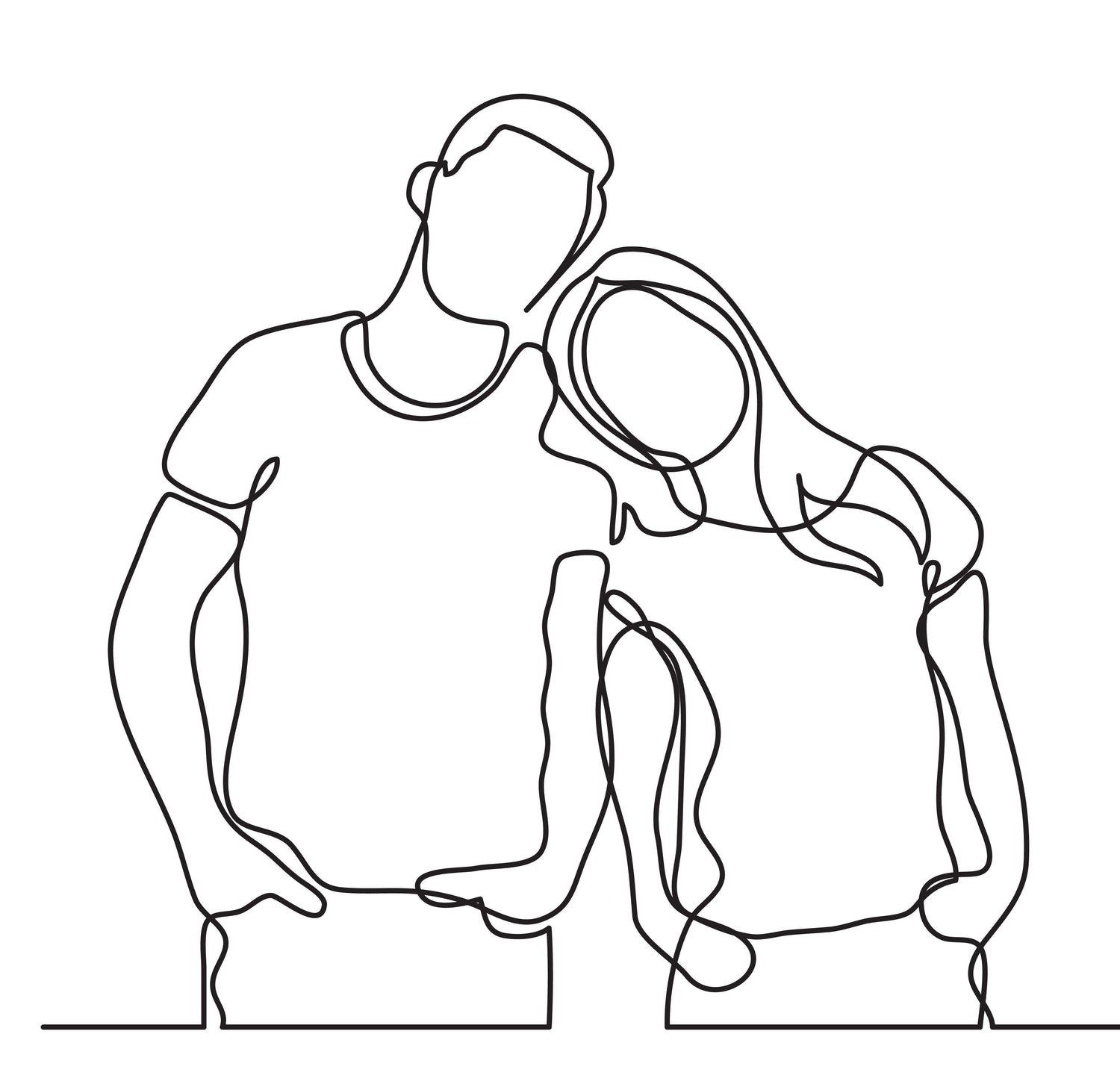 OUR FAVORITES is a boutique market stocked only with our favorite independent food brands, unique kitchen goods, Artisan pantry staples, and our own exclusive cooking and baking kits - perfect for people who like to cook and eat.
We're two professional chefs that met over a decade ago while working in a Napa Valley restaurant, and yes that sounds like a movie plot but it's true, and now we're married. With over 25 years of cooking and hospitality experience between us, we've seen and tried a lot!
You'll find only Our Favorites in our shop - fun gifts and goods for chefs, bakers, home cooks, and people who love good food. We hope you find some of your Favorites here too.