THOUGHTFULLY-CURATED BY PROFESSIONAL CHEFS | ARTISAN GOODS AND GIFTS
Regular price
Sale price
$6.99
Unit price
per
Sale
Sold out
Somebody stop me from eating these things because I just cannot quit. I regret adding these to our store, but now I'm hooked, so they're here to stay. I like my sour candy to be SOUR and that's just what these are - the perfect amount of sour fruity flavor that makes your mouth water and your lips pucker just thinking about it. That's the good stuff. Made with just the right coating of sweet sugar to balance and make you want another bite. We love these sour belts because they are the perfect shape for ripping off a small piece, tearing in half, or shoving the whole thing in your mouth. Whatever the moment calls for.
These delicious and mouth-puckering multi-colored strips are a candy that makes everything better. Chewy, fruity, sweet and sour, they're a favorite snack on their own or add them to a care package. Made without corn syrup. 4oz.
- WHY WE LIKE CANDY CLUB:
We love their twist-top lids for easy snacking and keeping candy fresh. Candy Club is a small batch premium candy company with deliciously fun, unique candy featuring interesting flavors and themes from all around the world! Their candy brings a modern twist on classic sweets, with a touch of nostalgia for adults. 
Ethically sourced. Fair trade. No added nitrates or nitrites. No antibiotics.
Made in the USA
View full details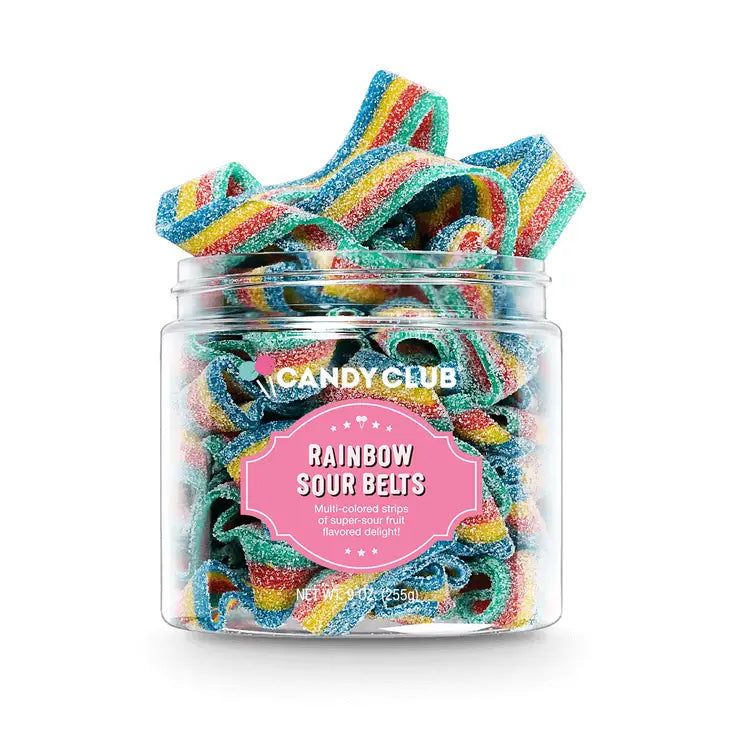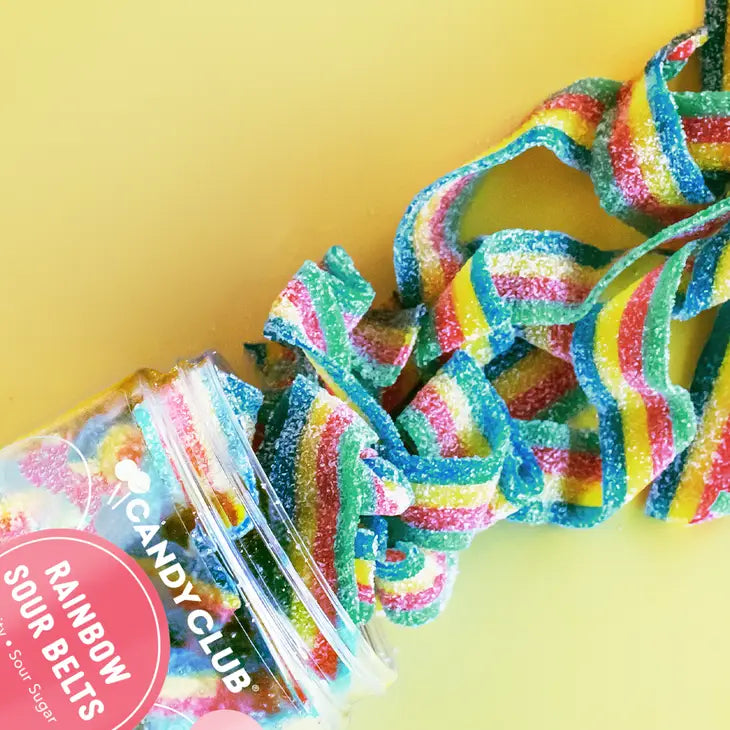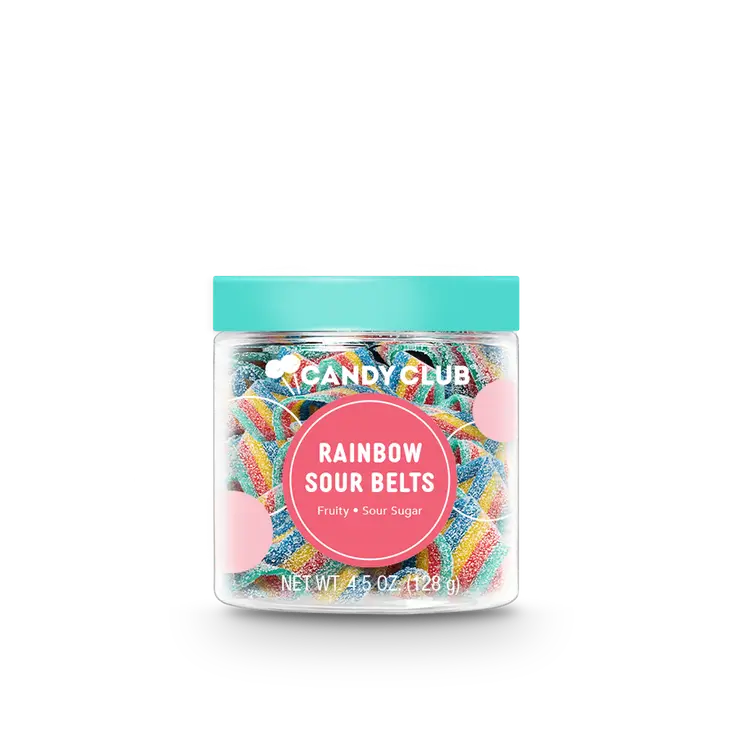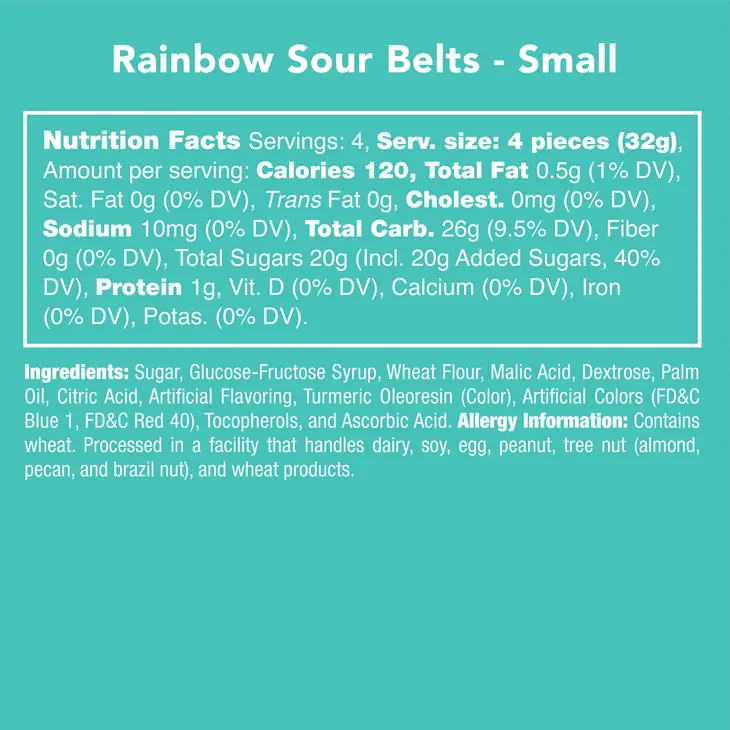 FREE SHIPPING FOR ORDERS OVER $35.00. NO ADDED TAX.

MOST ORDERS SHIP WITHIN

3 BUSINESS DAYS

$5.00 REGULAR RATE

$15.00 PRIORITY SHIPPING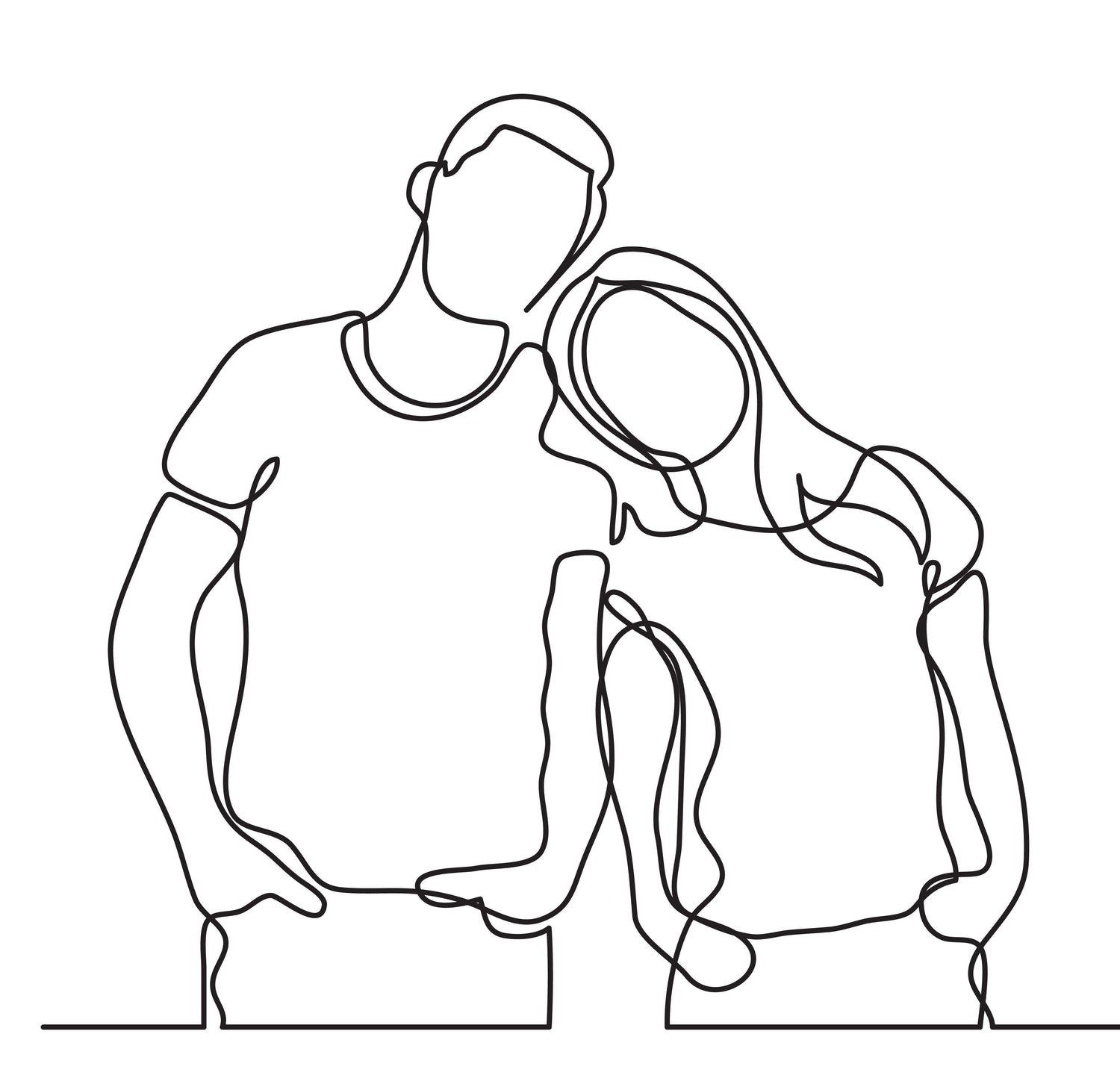 OUR FAVORITES is a boutique market stocked only with our favorite independent food brands, unique kitchen goods, Artisan pantry staples, and our own exclusive cooking and baking kits - perfect for people who like to cook and eat.
We're two professional chefs that met over a decade ago while working in a Napa Valley restaurant, and yes that sounds like a movie plot but it's true, and now we're married. With over 25 years of cooking and hospitality experience between us, we've seen and tried a lot!
You'll find only Our Favorites in our shop - fun gifts and goods for chefs, bakers, home cooks, and people who love good food. We hope you find some of your Favorites here too.