THOUGHTFULLY-CURATED BY PROFESSIONAL CHEFS | ARTISAN GOODS AND GIFTS
Regular price
Sale price
$19.99
Unit price
per
Sale
Sold out
Try all 4 flavors!
A classic favorite that everyone loves + one with a twist! Natural Hammond's Caramel coated Popcorn with a hint of salt is lovingly paired with it's chocolatey twin. Unlike regular caramel corn drizzled with chocolate, this Chocolate Caramel Popcorn tasty treat is coated with a crispy cocoa crust. Cheese Pizza Popcorn paired with perfectly-spiced Sriracha Cheddar. Toss these onto your party tray, cheese or snack board, or mix them together in a bowl to make spicy cheesey pizza popcorn mix.
- WHY WE LIKE HAMMOND'S
Handmade in Denver, Colorado Since 1920 Hammond's is a family-owned, 100-year old company with one-of-a-kind products and premium, real ingredients. They craft handmade candies using the best ingredients and thoughtful recipes to deliver a premium product. They are artisans that value excellence, and produce classic candies we are with a hint of nostalgia. As one of the last large handmade candy manufacturers Hammond's is keeping the art and craft of candy making alive.
Made in United States of America.
View full details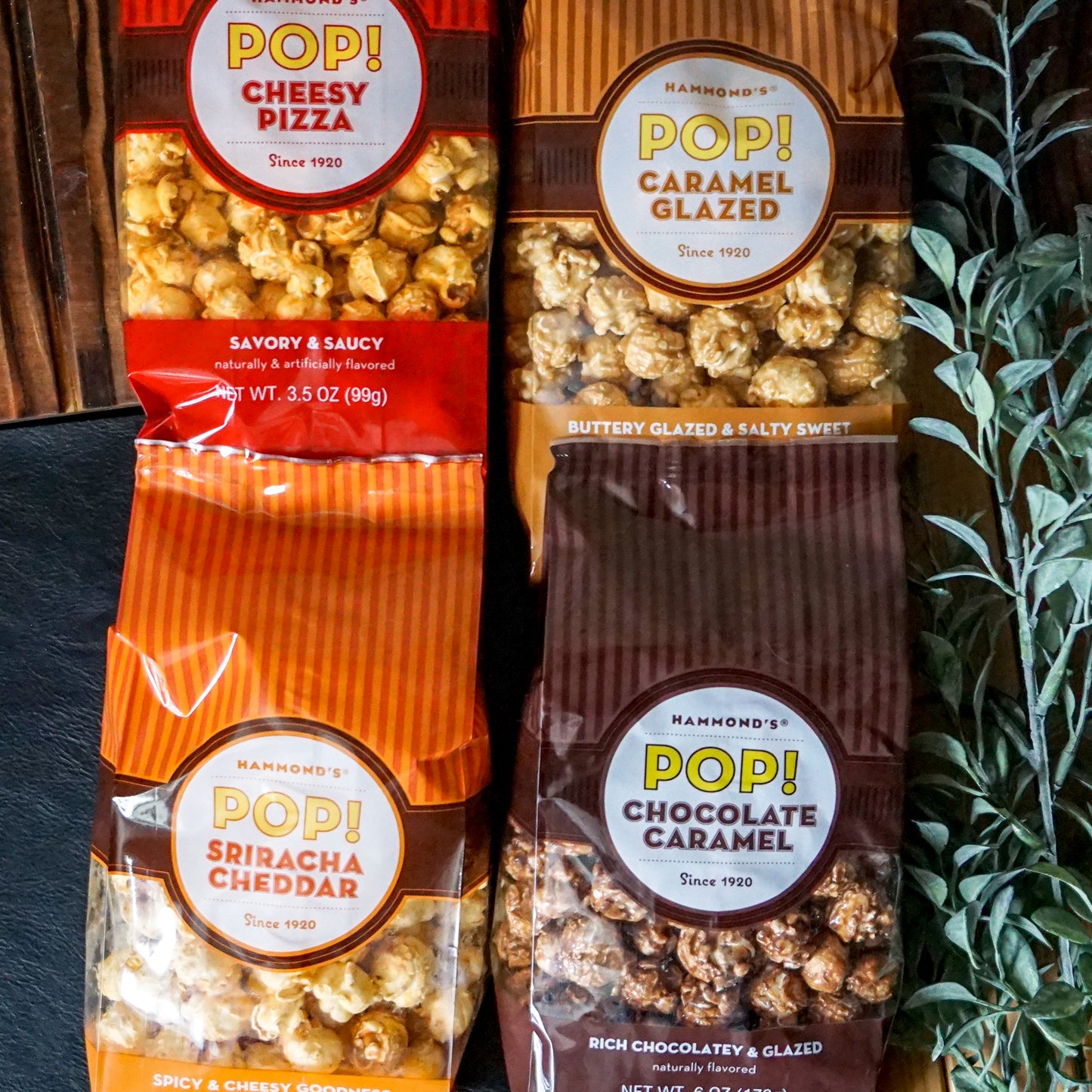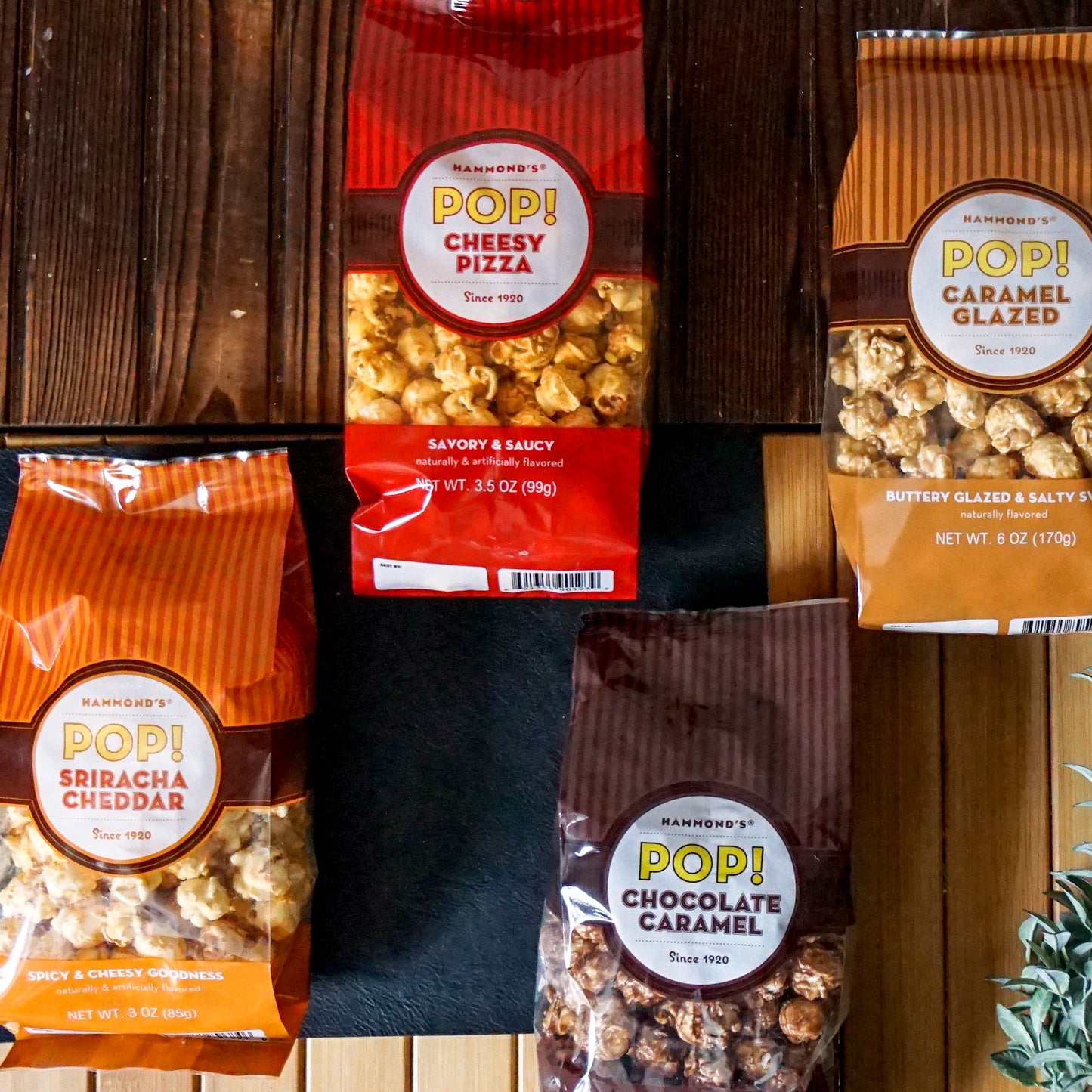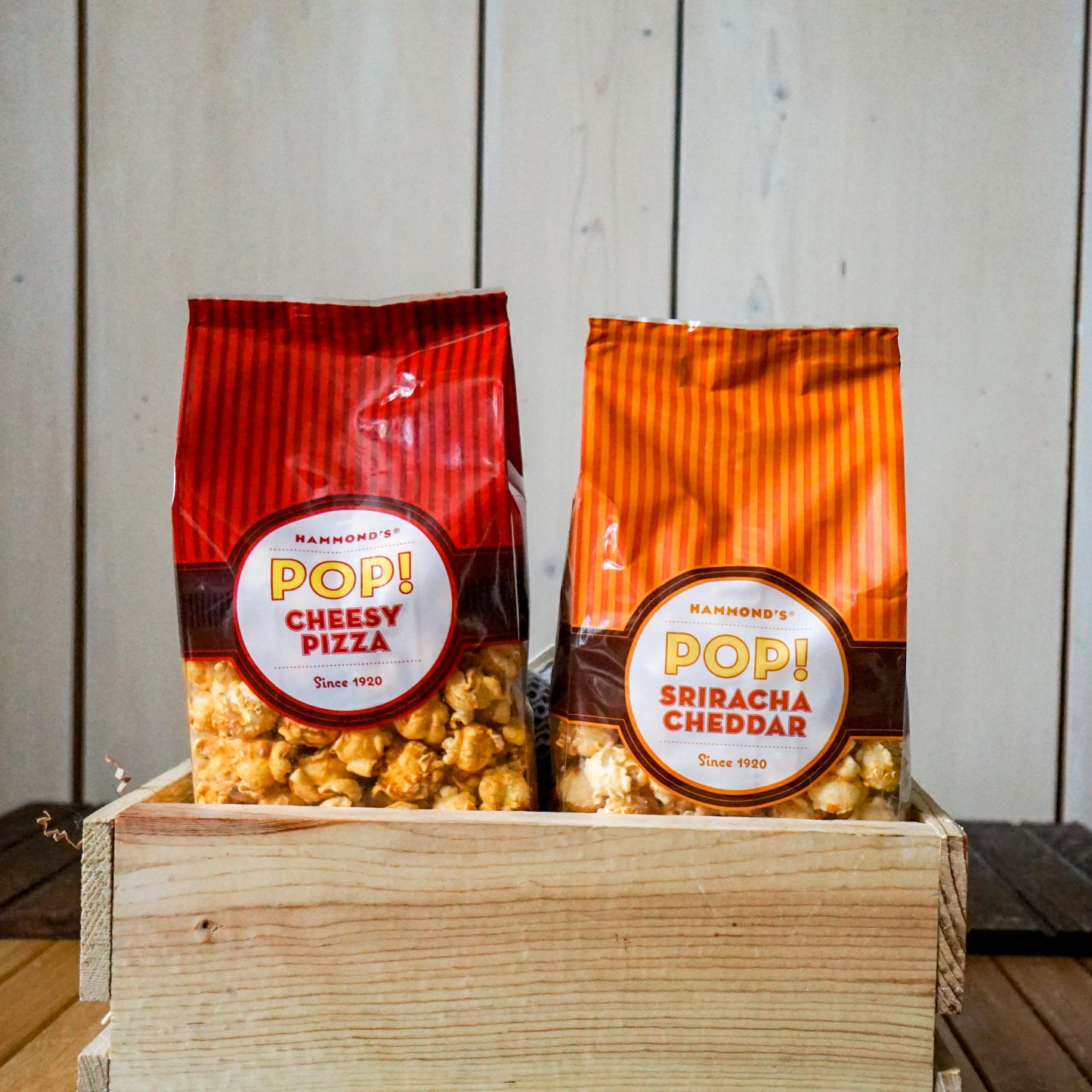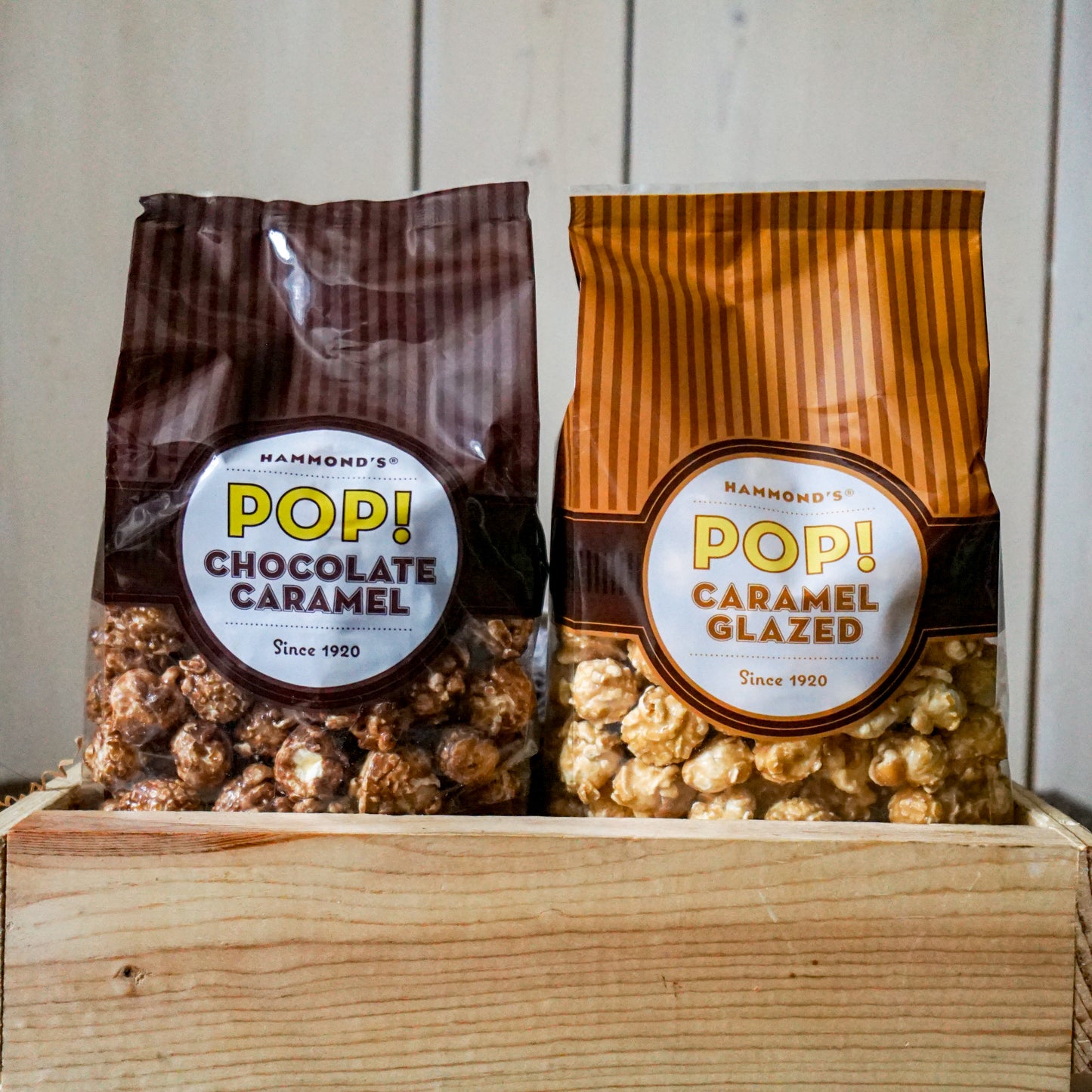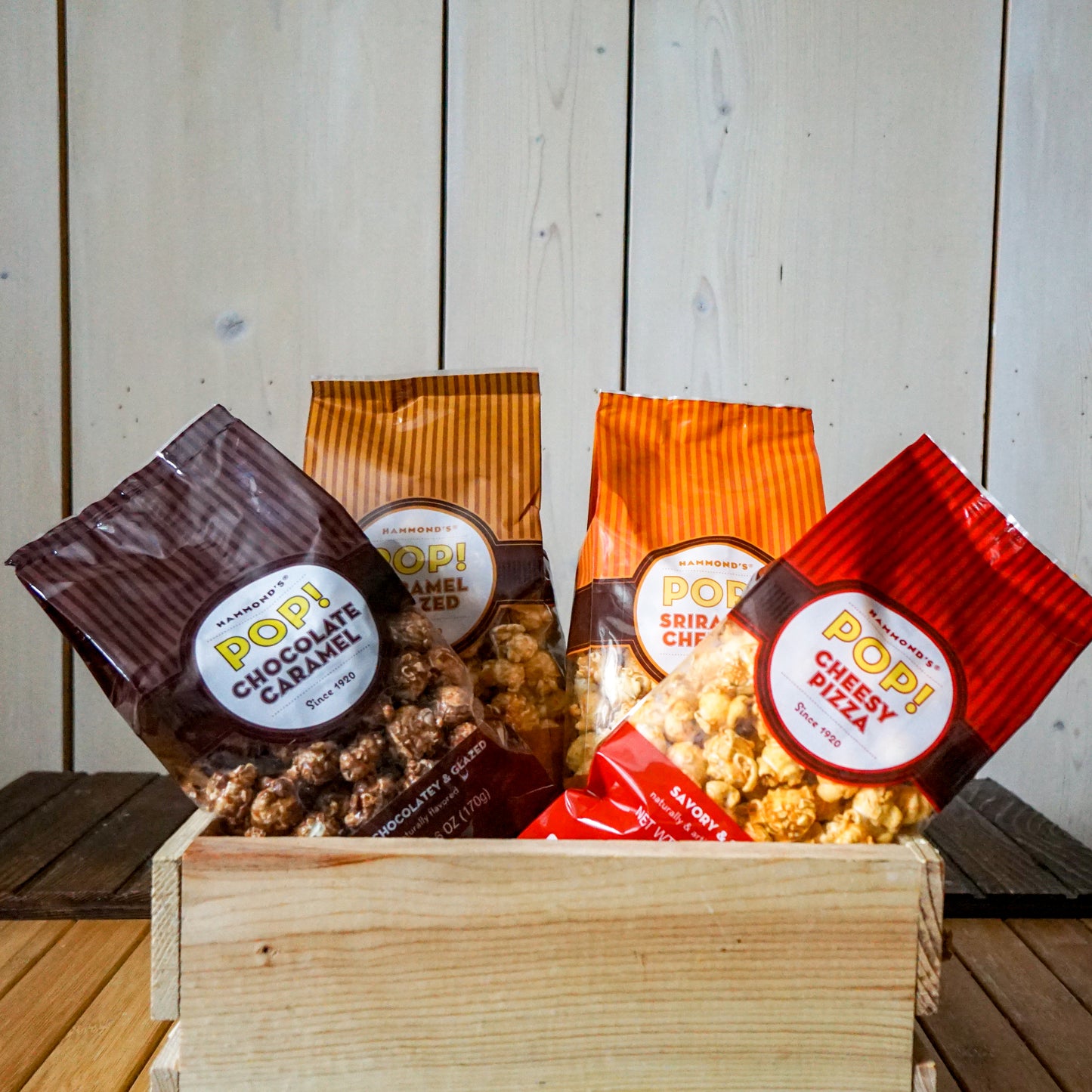 FREE SHIPPING FOR ORDERS OVER $35.00. NO ADDED TAX.

MOST ORDERS SHIP WITHIN

3 BUSINESS DAYS

$5.00 REGULAR RATE

$15.00 PRIORITY SHIPPING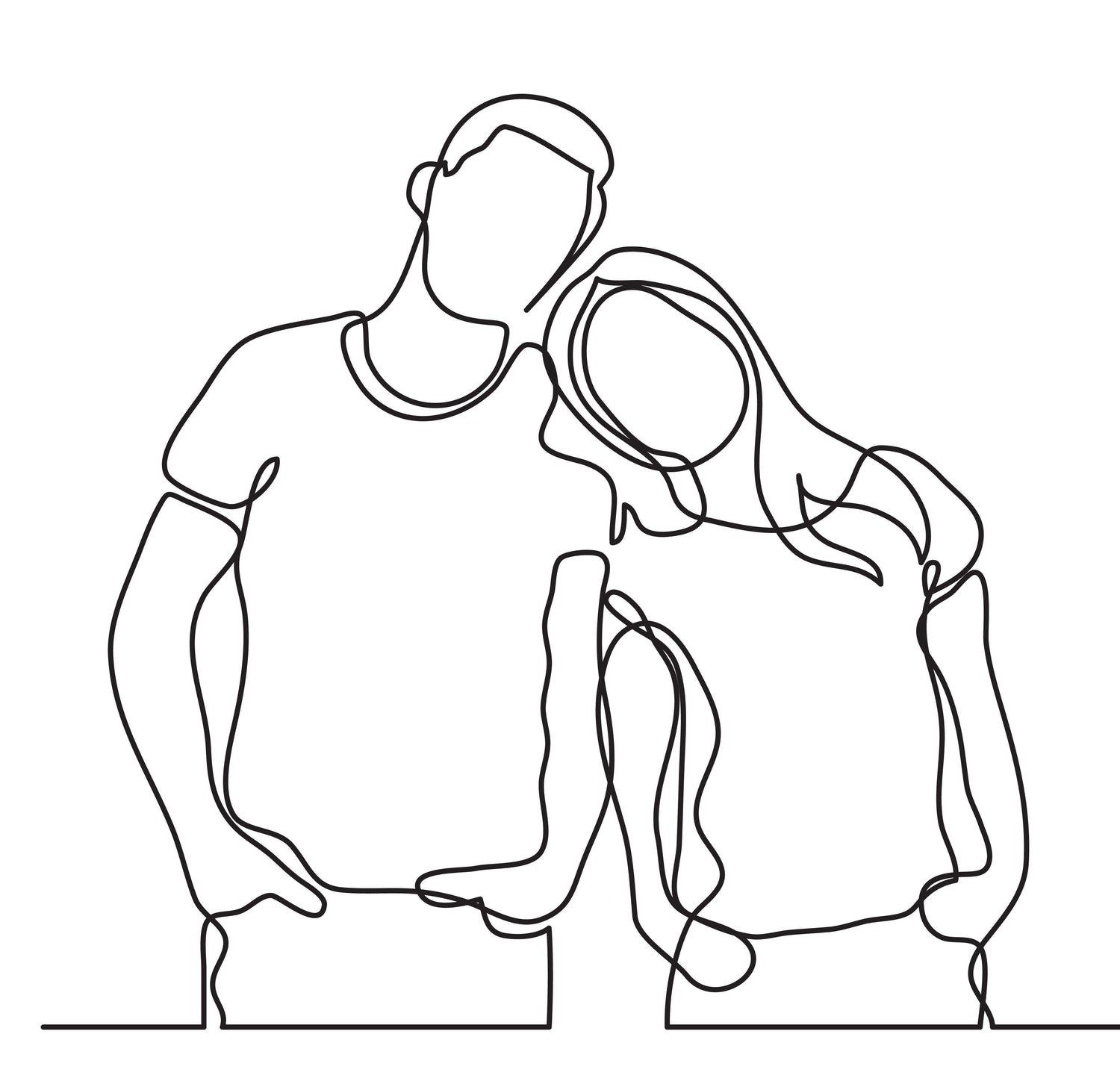 OUR FAVORITES is a boutique market stocked only with our favorite independent food brands, unique kitchen goods, Artisan pantry staples, and our own exclusive cooking and baking kits - perfect for people who like to cook and eat.
We're two professional chefs that met over a decade ago while working in a Napa Valley restaurant, and yes that sounds like a movie plot but it's true, and now we're married. With over 25 years of cooking and hospitality experience between us, we've seen and tried a lot!
You'll find only Our Favorites in our shop - fun gifts and goods for chefs, bakers, home cooks, and people who love good food. We hope you find some of your Favorites here too.